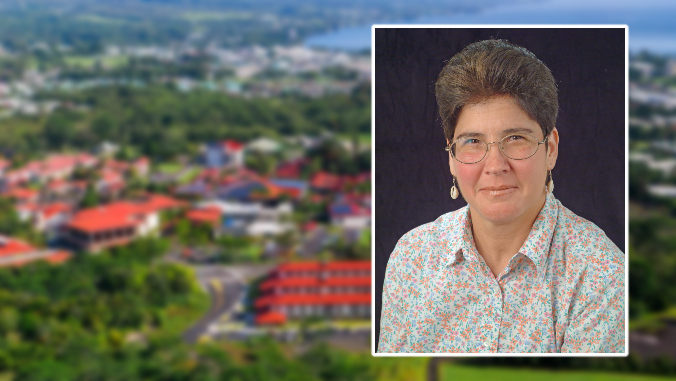 University of Hawaiʻi at Hilo Chancellor Bonnie D. Irwin announced the appointment of Karen Kopera-Frye as the new permanent dean of the College of Arts and Sciences following the UH Board of Regents meeting held virtually on September 17. Kopera-Frye will replace Interim Dean Michael Bitter, effective December 28.
"I am delighted to welcome Karen Kopera-Frye to the UH Hilo team!" said Irwin. "As an experienced professional with interests in campus-community partnerships, she will make great contributions to our university and provide renewed energy to the arts, humanities and social sciences."
Kopera-Frye is currently a professor in public health sciences at New Mexico State University, a position she has held since fall 2016. For more than 18 years, she has served in a variety of academic leadership positions, including tenured professor, internship and assessment coordinator, numerous director roles and more.
Kopera-Frye has an extensive list of refereed publications, newsletter articles, presentations and published abstracts from 1985 through 2019 with more in progress. She is skilled in community-based participatory research, grant writing and in obtaining external fiscal resources for programs serving those who are rural and/or economically disadvantaged, especially among Indigenous groups.
She has received awards from the Gerontological Society of America and the Association for Gerontology in Higher Education for outstanding research and teaching. Just this year, Kopera-Frye earned the Friedsam Mentoring Award for her mentoring of faculty and students.