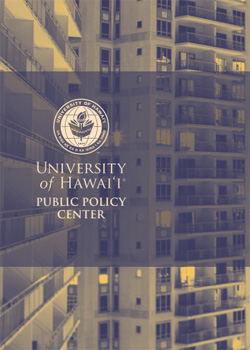 A statewide survey by the University of Hawaiʻi Public Policy Center in the College of Social Sciences yielded surprising results from Hawaiʻi residents regarding the challenges of the COVID-19 pandemic. Hawaiʻi During COVID-19: A community impact survey covered how residents viewed the state's COVID-19 response, frequency of mask use, social gatherings, adherence to health guidelines, health and life impacts of COVID-19, willingness to take the vaccine when one becomes available, financial concerns, tourism and more.
"I was particularly surprised that only 51% of residents planned to get a COVID-19 vaccination," said Professor Colin Moore, director of the UH Public Policy Center. "This illustrates people's anxieties about the vaccine process, that it could be rushed or affected by the election."
Despite concerns over the safety of a future vaccine, 85% of respondents were concerned about long-term effects on health, a concern that was felt more by lower income residents compared with higher income residents.
Another concerning area was how respondents chose to wear face masks or other coverings. While 99% reported wearing some type of face covering while visiting a store or business, only 29% percent wore masks all or most of the time while visiting family members and 39% when visiting friends.
"People are really good about wearing masks in public places and certainly stores, but they seem to let their guard down when they're with friends and family," said Moore. "I think the state needs to communicate that these rules don't just apply when you are visiting a store, they also apply when you're visiting your family, and that's a tough thing."
The survey showed that residents are critical of the state's response to the COVID-19 pandemic. On a scale of 1–10 with one being "terrible" and 10 being "excellent," almost half the respondents rated the state's response to the pandemic a low 1–4 in four areas: responding to coronavirus, informing residents about issues facing the community, being open and transparent to the public and keeping us safe.
Also unsurprisingly, 82% of respondents did not want tourists arriving in their communities at this time.
The statewide survey was administered August 21–31 with a total of 634 respondents.
View the full survey results and methodology at the UH Public Policy Center website.