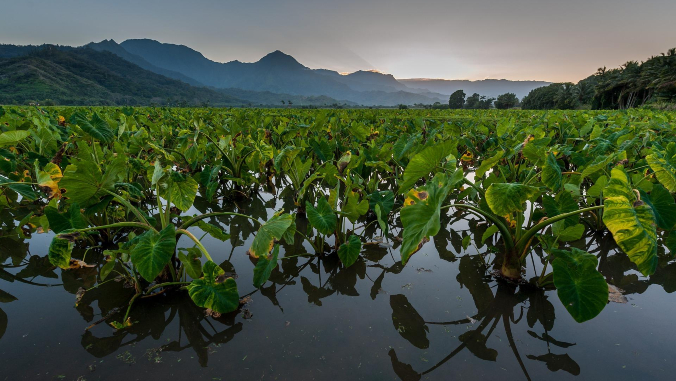 A University of Hawaiʻi–West Oʻahu Sustainable Community Food Systems assistant professor's research topic will be featured in an international food systems journal, and is open for submissions. Frontiers in Sustainable Food Systems is an open-access journal that publishes rigorously peer-reviewed research on sustainably achieving global food security.
Albie Miles' research topic, "Achieving Food System Resilience & Equity in the Era of Global Environmental Change," aims to provide academics, government and community leaders and other food system practitioners with a relevant scientific analysis of the risks environmental changes pose on agriculture, food security, human health and economies. Miles' research will also include case studies and strategies to achieve food system resilience and equity.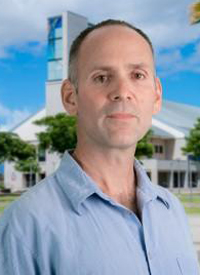 Miles is working in collaboration with a number of co-editors and agri-food system scholars, including UH Mānoa College of Tropical Agriculture and Human Resources researcher Noa Lincoln; and Kathleen Merrigan, former deputy secretary of USDA during the Obama Administration.
"Publication date for the special edition—and the related book—will be approximately one year from now," Miles said. "Individual articles as part of the special edition can be published immediately after the peer review process and acceptance, which may come sooner."
Miles is currently working on a manuscript entitled, "Achieving Food System Resilience and Equity in Hawaiʻi," to help inform food system planning efforts in the state.
"All of this work is part of a larger vision of food system change in Hawaiʻi entitled, "ʻIke ʻAi," (on which) I am collaborating with a number of local institutions, organizations and community leaders," Miles said.
Read the full story at Ka Puna O Kaloʻi.
—By Zenaida Serrano Arvman