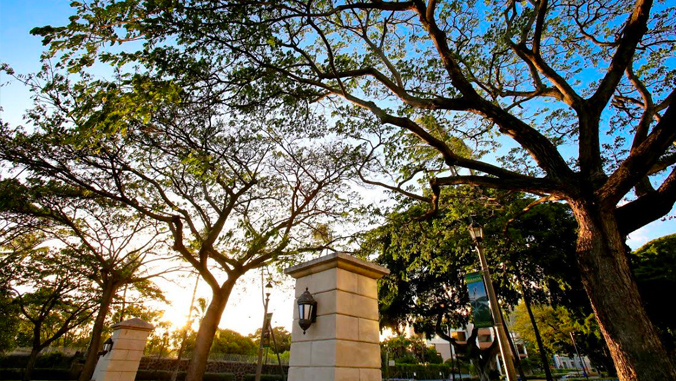 The following message was sent by Provost Michael Bruno to the Mānoa campus community on Tuesday, October 13, 2020
Aloha,
I am writing to update you on the progress of our campus planning effort, aimed at positioning UH Mānoa to face the fiscal challenges ahead, while sustaining and strengthening our capacity to provide the essential educational, research and service programs on which Hawaiʻi relies.
On October 12, each unit dean/director provided an update on their progress to-date, in many cases informed and supported by the faculty/staff meetings mentioned below. These presentations also provided information regarding the internal process presently envisioned in each unit. Recall that we expect that our campus planning process will continue until December, as we work closely with each unit to ensure that this process continues to be very inclusive, and that we continue to provide updates to the campus on our progress.
We are here providing the individual presentations and, in some cases, additional supporting information, from each unit. Please review these documents carefully, and note the sometimes dramatic changes from the original suggestions posted on our planning website. In the coming days we will be posting revised suggestions that were informed by our meetings with faculty, and the responses received from each unit to-date. These will in many cases reflect internal discussions and/or inter-unit discussions that are ongoing.
As described in our website this phase of our campus-wide effort began in late August with discussions with the leadership of each academic unit, who were provided an initial set of suggestions for a number of changes to academic programs and departments. Guided by these suggestions, unit leads were asked to begin internal discussions with their department chairs and faculty to facilitate the review of these suggestions, with the goal of soliciting responses, counter-suggestions, and new ideas.
The effort entered a new stage in mid-September with the posting of the initial suggestions along with supporting data, information, and review criteria, and the scheduling of a series of meetings with the department faculty and staff, along with their chairs and deans. These meetings—34 to-date—have been extraordinarily helpful, both in terms of gaining a shared understanding and appreciation of UH Mānoa's diverse educational, scholarship and service programs, and in enabling a faculty-led decision-making process that has resulted in very positive changes to some suggestions, the elimination of some suggestions, and most important, the development of new and impactful strategies. With our faculty and staff subject matter experts working closely with the administration, these efforts reaffirm our commitment to collaborative and shared governance in charting a path forward for UH Mānoa.
These meetings will continue, and our work together will be guided by additional ongoing consultation with UHPA, HGEA, UPW, the Mānoa Faculty Senate, the Mānoa Staff Senate, Kūaliʻi Council, ASUH and GSO via twice monthly meetings. We will be posting summaries of the department meetings soon. I want to end this message by thanking our faculty, staff, students, and external community members who have engaged in this process in thoughtful and impactful ways. We look forward to continuing this essential work together in the months ahead.
E malama pono,
Michael Bruno
UH Mānoa Provost