The University of Hawaiʻi's Culinary Institute of the Pacific (CIP) launched Phase 2 with a small, physically distanced Hawaiian blessing held on the slopes of Diamond Head on October 28. CIP is a statewide network of culinary arts academic and non-credit food innovation programs serving seven community college campuses, UH Mānoa and UH West Oʻahu.
"We thank all of our partners for helping us to reach this significant milestone," said UH Vice President for Community Colleges Erika Lacro. "We are even closer to the Culinary Institute of the Pacific at Diamond Head becoming an epicenter for culinary innovation and education in Hawaiʻi and in the Pacific."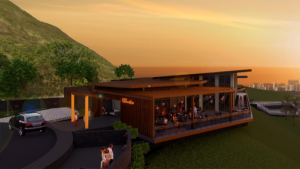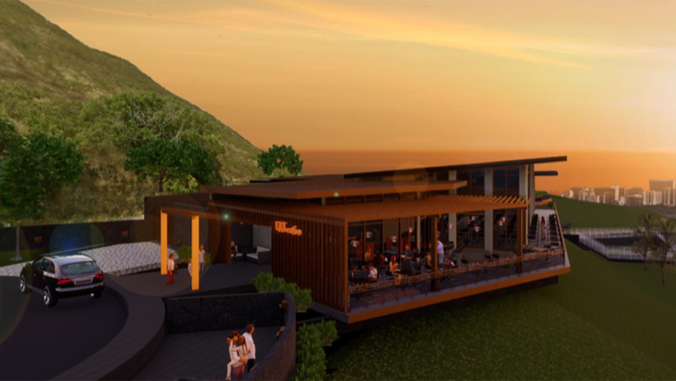 The CIP has been a public-private partnership from its inception. Phase 1 of the CIP broke ground in 2015 and comprises labs, student commons, an umu pit, a garden and parking and infrastructure.
Phase 2 received $20 million in state funds and $10 million in private support, and encompasses a signature restaurant, auditorium, culinary innovation center, infrastructure and additional parking. The signature restaurant is one of the Phase 2 highlights with the following planned uses:
The restaurant will be open for dinner year round and available for breakfast and lunch for special, private functions.
Community members will be invited to celebrate all those special occasions that long-time residents will remember from the days of the original Cannon Club: weddings, receptions, graduations, birthdays and holidays.
The outdoor terrace adjacent to the restaurant, with the best view of Waikīkī, is designed as a flexible learning and dining space—equally able to serve as a dining space and an outdoor classroom.
The culinary innovation center is poised for food innovation concentrations such as new product development, food safety and sustainability, research on health and nutrition, and collaborations with agriculture and medicine. The auditorium will have capabilities for wine tasting classes, filming and broadcasting to further the CIP's reach as advanced culinary education experts. Distinguished master chefs will be invited to enhance the experiences for students, food enthusiasts and visitors.
The CIP design/build team under the UH Office of Project Delivery includes, project manager Ushijima Architects, Inc. and construction design manager Ralph S. Inouye Co. Ltd. SSFM International worked on site design and prepared the request for proposal. Grading and site work is slated to begin this fall. Completion is anticipated in fall 2022.