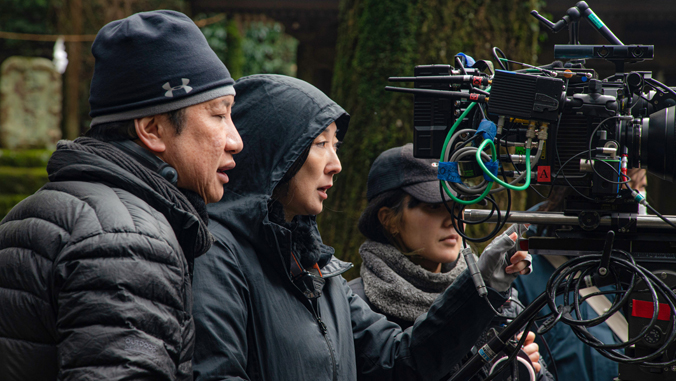 The University of Hawaiʻi at Mānoa Academy for Creative Media (ACM) will be featured at the 2020 Hawaiʻi International Film Festival (HIFF), and due to the COVID-19 pandemic, the virtual event will allow viewers to enjoy the films from the comfort of their homes. An ACM professor and alumna's horror film, and an ACM alumnus' film about a young Hawaiian activist will also premiere at HIFF to drive-in audiences.
Student and alumni showcase
Seven students and alumni will showcase their films in the UH Mānoa ACM showcase, November 5–29. Joshua Co, a senior digital cinema major, will feature two films. Brown Bodies in a Far Sea is about a young girl preparing to defend her home after hearing about an incoming hurricane and Ikaika is about a middle school student finding more about who he is as his world around him is falling apart.
"The intent behind these two films was to share the Hawaiʻi that I know, living in my little corner of it," Co said. "Both films were extremely personal. Brown Bodies in a Far Sea was shot in my family home and with that, I wanted to bring an art house style to an indigenous aesthetic. With Ikaika I wanted to create a piece that felt like a distant memory, a piece that strung together little moments that evoke a sense of both loss and understanding."
Welcome to the Lanes, directed by senior creative media major Briana Smith, is about a woman who runs a program for special needs young adults at Pali Lanes in Windward Oʻahu. The inspiration for the film came after Smith stumbled upon an online article that focused on a grassroots campaign attempting to save the bowling alley from a difficult financial situation.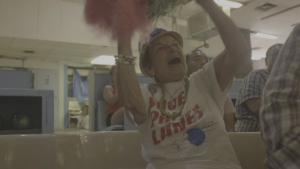 "I contacted the Save Pali Lanes committee and got to meet Rosemarie (also known as Ms. Rosie), the wonderful subject of my film," Smith said. "After that, I visited her group, W.I.N.G.S., every Tuesday for about two months before shooting. I am a big proponent of personal narrative, so I'm very grateful that Rosemarie was so willing to share her story."
Pua Warriors, directed by spring 2020 creative media graduate Sophia Whalen, is an animated action film about magical girls who need to prevent a sludge monster from destroying their town on Hawaiʻi Island. The film is set in Whalen's hometown of Kailua-Kona.
"All the action happens on this very specific part of Aliʻi Drive. There's Huliheʻe Palace, Mokuaikaua Church, the sea wall, etc.," Whalen said. "It's not common for films to be set in this town and I want the people who live here to see their home on the screen."
More films
For more information and to purchase tickets, visit the UH Mānoa ACM showcase website.
Story Game
A new horror/thriller film, Story Game, will premiere at HIFF 2020. UH Mānoa ACM Associate Professor and ACM alumna Anne Misawa was the film's cinematographer, and ACM alumna Nikki Lau was one of the film's producers. Story Game features three students camping on a remote beach during spring break. After meeting a park ranger, they all make a bet to tell the scariest story. The three scary stories are infused with Pan-Pacific flavor as they were shot in Japan and Hawaiʻi.
Story Game will be featured online, and in-person at an Ala Moana drive-in event (November 5) and at Olino by Consolidated Theatres (November 15). For more information and to purchase tickets, see HIFF's website.
Hawaiian Soul
A film written and directed by ACM alumnus ʻĀina Paikai and produced by ACM alumnus Kaliko Maʻiʻi will premiere at HIFF 2020. Hawaiian Soul tells the story of George Helm, a musician who used his gift of song to become a leader in the movement to protect Hawaiian land and Native Hawaiian rights.
Hawaiian Soul will be featured online, and in-person at a Windward Mall drive-in event (November 22) and at Consolidated Theatres Ward (November 29). For more information and to purchase tickets, see HIFF's website.
—By Marc Arakaki