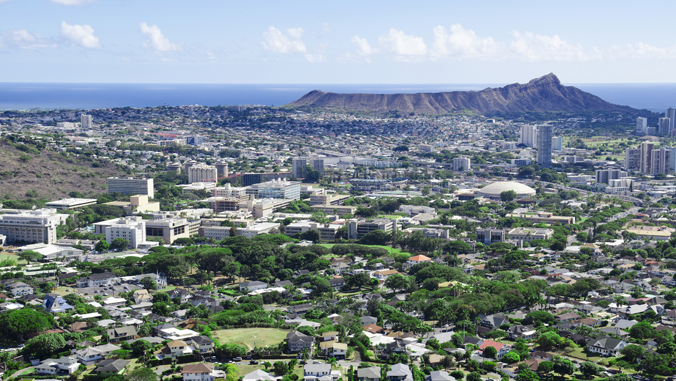 University of Hawaiʻi researchers are conducting a survey to better understand how COVID-19 has spread and the willingness for Hawaiʻi residents to take preventive actions. The data will help to inform community mitigation strategies for the virus.
The survey is conducted by UH Mānoa's Pacific Urban Resilience Lab (PURL) and the National Disaster Preparedness Training Center, and is supported by the U.S. Federal Emergency Management Agency and community partners.
Survey questions include if an individual has tested positive for COVID-19; perceptions of the dangers of COVID-19, current prevention efforts and the likelihood of its spread in different communities; and the willingness to take a potential vaccine. The voluntary survey is limited to Hawaiʻi residents, but researchers will incorporate data from other states and countries. The deadline is December 15.
"Many people have contracted the virus and have recovered. We are interested in learning if some people believe the disease to be minor and are willing to risk getting sick so that they can go back to their lives and activities as before," said Karl Kim, executive director of PURL and professor of urban and regional planning. "We will use standard statistical tests to compare respondents and assess the representativeness of our sample based on known census distributions."