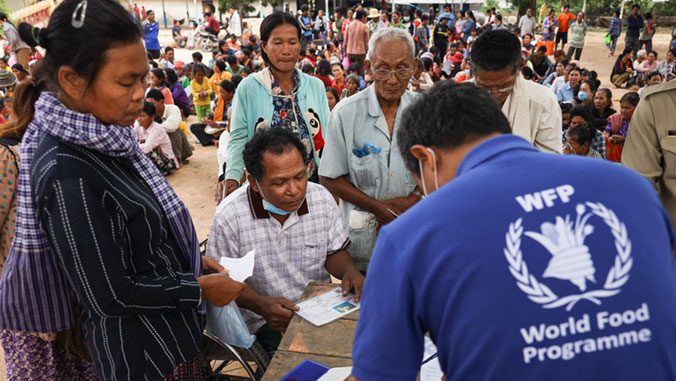 The United Nations World Food Programme (WFP) and the Pacific Disaster Center (PDC), a research and technology organization under the University of Hawaiʻi, have joined forces to advance disaster preparedness and emergency response in the Asia and the Pacific region. By combining expertise and their common humanitarian purpose, the two organizations hope to increase capacity to save lives and reduce suffering for the world's most vulnerable populations.
"We are pleased to support the widely recognized work of WFP in fighting hunger everywhere. Together, we will become more forward-leaning in our capabilities and programs to help national governments and communities respond to shocks, such as those brought by climate change and COVID-19," said PDC Executive Director Ray Shirkhodai.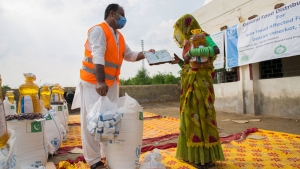 WFP won the 2020 Nobel Peace Prize "for its efforts to combat hunger, for its contribution to bettering conditions for peace in conflict-affected areas and for acting as a driving force in efforts to prevent the use of hunger as a weapon of war and conflict." Under the partnership, activities will focus on disaster planning and preparedness, risk and vulnerability assessment methodologies and applications, all-hazards monitoring, early warning and notification systems and partner capacity strengthening, and a cadre of tools and products developed to facilitate these activities.
"Asia and the Pacific is the most disaster-prone region in the world. Countries need our continued support to help them prepare, respond and recover when disasters strike. The research and tools will greatly enhance national governments' ability to withstand multiple shocks and contribute to the resilience-building of families and communities," said WFP Regional Director for Asia and the Pacific John Aylieff.
Prior to the signing of the MoU, the two organizations had collaborated on analytical products such as the Joint Analysis of Disaster Exposure, which has been used by humanitarian partners and national governments worldwide in disaster risk reduction.
"PDC is a small but proud global partner in disaster risk reduction. It has a proven record of developing successful partnerships and cutting-edge science and technologies over the last two decades that are in operational use around the world," said UH President David Lassner. "The World Food Programme made a great decision to partner with PDC and we are excited and eager to see how these two highly impactful organizations can do even more for humanity together."