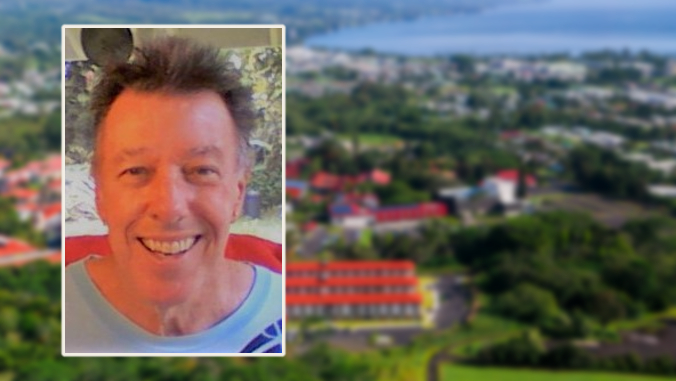 Good communication is more than a sum of its parts, says a professor of communication at the University of Hawaiʻi at Hilo who has authored a book introducing a unique perspective on productive interaction for groups, facilitators and students of human dialogue.
In The Way of Dialogue: 1 + 1 = 3, Ronald Gordon presents a contrast to traditional win-lose debate and problem-solving group discussion, both of which he says narrow down a set of alternatives. Gordon posits that shared inquiry is at the heart of person-centered dialoguing, with the group inquiring together into a topic area, wondering about it out loud, without anyone trying to make anyone else wrong.
In this type of dialogue, people set out to discover what it means to be truly thinking together and not in opposition to one another. This concept—that the whole is truly greater than the sum of its parts—sparked the 1 + 1 = 3 subtitle to the book: when generative dialogue has occurred, a dyad or group comes away having benefited from the interactive strength of the whole.
"In dialogue, we're partners on the same side, shoulder to shoulder looking out toward an unknown horizon," said Gordon. "We connect interpersonally as we think, feel, dream and create in a spirit of collaborative inquiry, wondering aloud with each other. We're not out to make one another wrong or to one-up the other, but to roam terrain together, reaching out with fascination, seeing what emerges from within and between us, fusion energy, you and me joining as we."
Going for the question mark
Gordon has taught communication at UH Hilo for more than 36 years. His favorite dialogue-related classroom technique is asking his students to spend half an hour as a group doing nothing but generating questions within a given topic area. The guideline is that no effort be made to answer any of the questions that emerge within the topic area, nor to justify or clarify or judge. One person's question will stimulate others, and it's not uncommon for a group of a dozen people to raise more than a hundred questions in a half hour.
"By the end, the usual effect is that participants are no longer preoccupied with answer-getting, but instead have been overtaken by a mood of curiosity and wonderment, going not for the period but a question mark," explained Gordon. "The spirit of dialogue as shared inquiry is awakened, consciousness is widened and a foundation for subsequent dialogues is laid."
Gordon's book can be purchased online.
—By Susan Enright