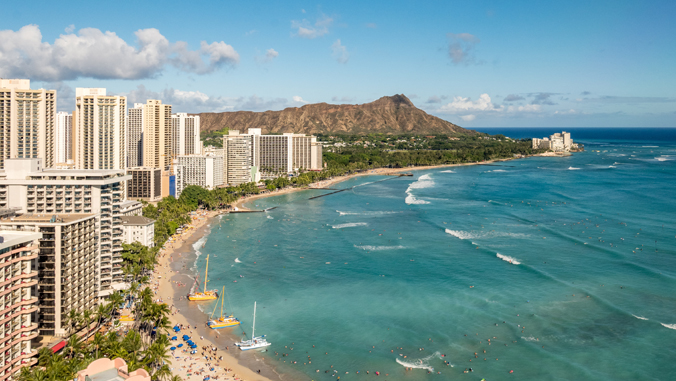 Any meaningful economic recovery for the state will be delayed until the middle of next year, according to the University of Hawaiʻi Economic Research Organization's (UHERO) latest baseline forecast. After that, while UHERO anticipates a weakened recovery period, it is predicted to be at a slightly faster pace than noted in previous forecasts.
"The Hawaiʻi economy began to recover from the COVID-19 downturn by the end of the second quarter, but subsequent waves of the pandemic have disrupted economic progress. The state has now reimposed quarantine requirements for travelers who do not receive a negative test result prior to arrival," said the forecast update. "The welcome news about coming vaccines fundamentally improves growth prospects for the second half of 2021, but making it to the point when the virus is no longer a threat will be painful and costly."
UHERO noted that the service sector has been hardest hit, while industries such as construction and real estate, supported by low interest rates, have rebounded. However, a drop in activity in coming months is inevitable as new lockdowns are being imposed by states across the country attempting to slow the virus's resurgence.
"The statewide unemployment rate remains more than twice the national average." —UHERO
Hawaiʻi's summer COVID-19 spike and a second shutdown reversed some of the recovery gains that had begun in late spring. The lifting of local restrictions on Oʻahu in late September put Hawaiʻi back on the path to recovery as of late November, but the recovery has only made up less than half of pandemic losses.
Employment in leisure and hospitality is about half its pre-pandemic level. In most non-tourism sectors, employment has declined and is roughly 10% lower than last year. The statewide unemployment rate remains more than twice the national average.
The baseline forecast predicts arrivals to the islands will stagnate due to a surge in COVID-19 cases in the continental U.S. and a tightening of Hawaiʻi quarantine rules. As pre-travel tests become more accessible to travelers as the first quarter progresses, arrivals will resume an upward trend with more significant tourism gains seen after a vaccine becomes widely available in the second half of 2021.
The near-term economic weakness will hold the unemployment rate near its current 13–14% range through the first quarter of next year. After that, labor markets will see gradual improvement.
UHERO is housed in UH Mānoa's College of Social Sciences.