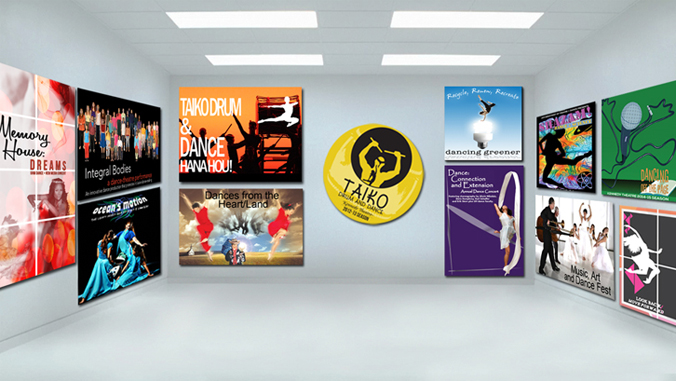 Theatre and dance fans will have the opportunity to experience a world premiere and a curation of celebrated dances, presented by the University of Hawaiʻi at Mānoa's Department of Theatre and Dance and Kennedy Theatre, February 5–7.
Waiting Game premiere
The student-run Late Night Theatre Company series presents the world premiere of Waiting Game, a digital production focused on the story of a multigenerational household struggling to agree on the right decision for the family and themselves. It asks the question, "What happens to a family dynamic when the children begin to take on the role of caregivers?" The production is written by Ruth Santos, a Kauaʻi native and UH Mānoa travel industry management student; and directed by Taylor Bogan, a MFA candidate in theatre for young audiences and acting.
"Waiting Game's goal is to ask the audience if they've tried listening and understanding; to look from the other side," Santos said. "Unfortunately, many families experience an ever-adapting life living with Alzheimer's. Hawaiʻi has a culture where family comes first, but which family? Who comes first? I wanted to write this story to remind people that in life there are no straight answers. Let's not fight to break apart but fight to grow together. You don't have to be on the same page to do 'what is best.'"
The production will stream online February 5–6, 9:30 p.m. and February 7, 7:30 p.m. Ticket prices are $5–$10. The performance includes strong language. To purchase tickets, visit the Kennedy Theatre website.
Dance Gallery (a retrospective celebration)
Dance fans can experience a blast from the past through a collection of celebrated dances and dance concerts produced by the program over the past several years. Dance Gallery (a retrospective celebration), the program's first-ever "encore," is a rare chance for student dancers to watch their own performances, for alumni to look back at peak moments from their time in the program, and for patrons to rewatch favorite performances or enjoy ones that they may have missed seeing live.
Current dance program faculty selected the segments and concerts showcased in this virtual gallery. They include selections from Shazam: Dance + Science, Integral Bodies: a dance-theatre performance, Dances from the Heart/Land; Dancing Off The Page; Dancing Greener: Recycle, Renew, Recreate; Taiko Drum & Dance; Ocean's Motion; MemoryHouse: Dreams and more.
Dance Gallery (a retrospective celebration) will be presented online February 5–6, 5 p.m. and February 7, 2 p.m. Viewers will have four hours to watch the performances.
To purchase tickets, visit the Kennedy Theatre website. Tickets prices are $5–$15 and must be purchased at least an hour before the session begins.
These works are examples of UH Mānoa's goal of Excellence in Research: Advancing the Research and Creative Work Enterprise (PDF), one of four goals identified in the 2015–25 Strategic Plan (PDF), updated in December 2020.