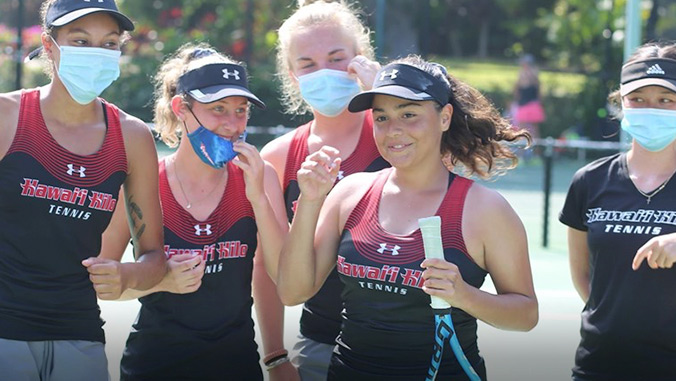 University of Hawaiʻi at Hilo tennis players Carolina Alfonsin and Alessio Demichelis had big opening matches and earned the Pepsi Athletes of the Week award.
Alfonsin had a smashing debut in a match against nationally ranked No. 5 Hawaiʻi Pacific University (HPU). With the team score tied at 3-3, Alfonsin traded blows with HPU's Valentina Mokrova, coming from behind to win the third set and the match for UH Hilo, 6-4.
Demichelis had a debut weekend to remember as well, winning two matches at the No. 2 singles slot against No. 5 nationally ranked HPU. In the morning match, Demichelis defeated Matej Panik 6-4, 6-3 and also won at No. 1 doubles with teammate Martin Soukal (who was named the PacWest Player of the Week).
For more go to the UH Hilo Athletics website.