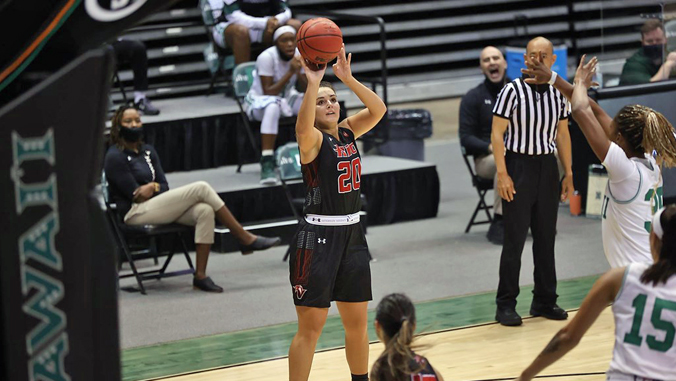 Two University of Hawaiʻi at Hilo senior centers, Malia Lee and Sasa Vuksanovic, have been named the Pepsi Athletes of the Week for their basketball performances against Hawaiʻi Pacific University (HPU) during the last week of February.
Lee had two very productive games—a double-double in Wednesday's game against No. 2 nationally ranked HPU with 11 points and 10 rebounds, and followed that up with a near repeat performance on Thursday with eight points and nine rebounds. She missed only two shots all weekend, hitting 8-of-10 attempts from the field.
Vuksanovic had back-to-back 16-point games to help lead the Vulcans to a pair of victories over the HPU Sharks. He had 16 points and 12 rebounds for his seventh double-double of the season in Wednesday's 73-66 victory and added another 16 and six boards in Thursday's 64-53 triumph. He was 14-for-23 from the field, scoring on a variety of slick post moves in the paint.
For more on Lee and Vuksanovic go to the UH Hilo athletics website.