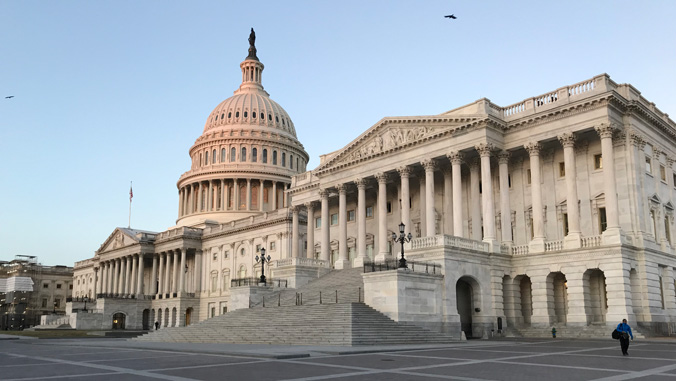 The state of Hawaiʻi is expecting at least $6 billion, with $634 million in funding for education overall, with the March 11 signing of the $1.9-trillion COVID-19 relief bill by President Biden.
According to a news release by Hawaiʻi U.S. Sen. Brian Schatz after Congress passed the bill, an estimated $158 million is expected from the Higher Education Emergency Relief Fund to support higher education in Hawaiʻi, including the 10 campuses of the University of Hawaiʻi System, all of which are Native Hawaiian-serving and Asian-American Pacific Islander-serving institutions. An additional $85 million is estimated to be available for Native Hawaiian Education programs across the state.
UH President David Lassner issued the following statement in response to the American Rescue Plan:
"It is still a little early to know the full impact of the stimulus package since federal agencies need to implement the Act. But it is clear that the American Recovery Plan signed today includes more funding for higher education than the prior recovery bills.
We know that the new funding will enable us to provide additional support to our students who have been most impacted financially by the pandemic. There will also be adequate funding to address the considerable direct costs we face to confront pandemic impacts on our campuses: preventive measures, testing, isolation of student residents infected with the virus, increased mental health support, and many of the revenue losses caused by the pandemic. There is also funding to invest in improving our information technology infrastructure and invest in our faculty and staff to continue to pivot how we teach, how we learn, how we support students, and how we work in more virtual environments.
We welcome this assistance and also appreciate that this is one-time funding only. The entire state will be challenged for years to come, so we can't just plan to return to the way things were in 2019. We need to maintain our strong willingness to rightsize, to prune, to invest, and to reimagine how we work across the UH System so we can support and even grow in specific areas to meet the most critical needs across our islands for long-term recovery and sustainability. And we need to develop additional new revenue sources that can help us meet our statewide mission over the long-term without relying on more state funding for everything we must do for the people of Hawaiʻi."