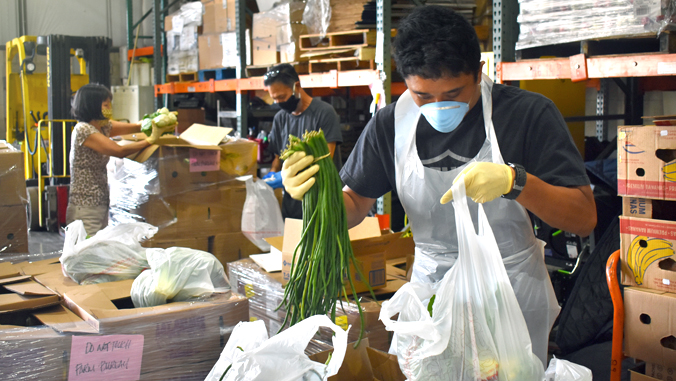 The Hawaiʻi Foodbank has kicked off its Annual State Employees Food Drive, which runs through May 14, 2021. The issue of hunger continues to be a major challenge facing our community, affecting those most vulnerable among us, and the University of Hawaiʻi ʻohana is not immune from this issue.
In 2020, UH employees accounted for more than $74,000 (representing 190,000+ meals) and 4,000 pounds of food for the Hawaiʻi Foodbank, making UH one of the largest contributors among all state offices. This year, the Hawaiʻi Foodbank's statewide goal is to raise 35,000 pounds of food and $150,000.
The top five most wanted items are monetary contributions, canned proteins (chicken/tuna), canned meals (stew/spaghetti), canned vegetables/fruit and rice (five to ten pound bags are preferred).
While monetary and food donations will still be accepted across UH's 10 campuses, many employees continue to telework and may not physically be on their respective campus.
Monetary donations are being accepted via the Hawaiʻi Foodbank's online donation page. Please make sure you include your campus/unit in the "additional comments" with your donation for appropriate credit to your respective campus/unit.
Information about this year's UH Food Drive can be found at the president's website.
Additional information on Emergency Food Assistance can be found at the Hawaiʻi Foodbank.