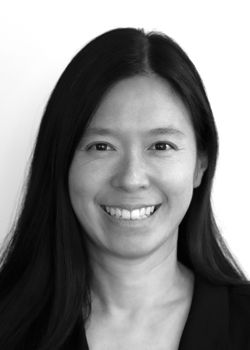 The director of the University of Hawaiʻi Community Design Center (UHCDC) was elevated to the American Institute of Architects (AIA) College of Fellows, which honors practitioners and educators whose professional achievements measurably advance architecture knowledge.
Cathi Ho Schar's accomplishments helped establish a new model for a hybrid, public-sector practice that is beneficial to the UH Mānoa School of Architecture, university, region and nation.
"I owe this award to my family and professional colleagues, especially the faculty, staff and students of the UH Mānoa School of Architecture and our partners in other units, whose support, guidance and talent are the true source of UHCDC's success," said Ho Schar, who is also an assistant professor at the school.
Hawaiʻi will need leaders in architectural professions to rise to the challenges facing our communities—climate change, sea-level rise, affordable housing, food insecurity, and social and cultural inequity—priority issues for UHCDC. Schar's work as the UHCDC director and a design professor helps strengthen and expand UH students' ability to engage these issues effectively, through working with public and non-profit partners.
"This university is a deep resource for the design of the built environment," said Ho Schar. "I'm grateful to be working as an educator-practitioner, and hope that our profession will continue to recognize non-traditional career paths and contributions to public interest practice."
"This honor is truly well-deserved, and we are thrilled that Cathi is being recognized for her outstanding work and contributions to architecture," said Dean William Chapman. "She is an asset to the School of Architecture and the UHCDC with her creativity, innovation and leadership. Congratulations Cathi."
The AIA College of Fellows elevates members based on significant achievements in design, practice, education and professional leadership. Only 3% of the country's nearly 100,000 AIA members earn this recognition, and of the 26 Fellows currently residing in Hawaiʻi, four are women.
This work is an example of UH Mānoa's goal of Enhancing Student Success (PDF), one of four goals identified in the 2015–25 Strategic Plan (PDF), updated in December 2020.