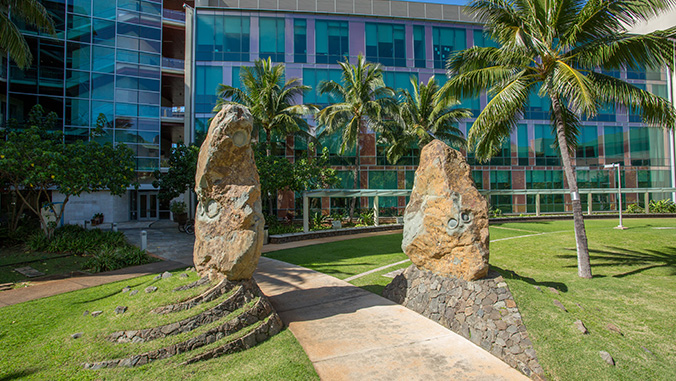 A University of Hawaiʻi Cancer Center researcher has been elected to the American Institute for Medical and Biological Engineering (AIMBE) College of Fellows, representing the country's top 2% in the medical and biological engineering community. John Shepherd, an epidemiology and population sciences in the Pacific researcher, was selected for his contributions to quantitative imaging using X-ray and optical methods for characterizing the risk of breast cancer, osteoporosis and obesity-related disease.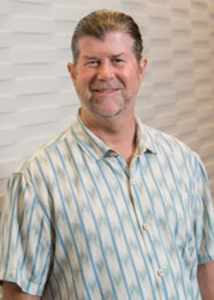 AIMBE is a non-profit organization whose mission is to recognize excellence and advocate for well-accomplished individuals in the field to advance society. AIMBE fellows are recognized for their contributions in teaching, research and innovation.
Shepherd has been involved in numerous studies such as The Shape Up! Study, which explores and develops ways to measure health and body composition from 2D and 3D images, and the Hawaiʻi and Pacific Islands Mammography Registry, which collects data on breast health and breast cancer in Hawaiʻi and the Pacific.
"Thank you to my colleagues who supported my nomination. I'm continually grateful to UH Mānoa and UH Cancer Center, my students and staff (both past and present), collaborators and the sponsors of my research that make our work to reduce the burden of cancer in the Pacific possible. I am also grateful for the support of my family and friends," said Shepherd.
Shepherd, along with 174 colleagues who comprise AIMBE's Fellow Class of 2021, will be inducted during AIMBE's 2021 Annual Event on March 26.
This recognition is an example of UH Mānoa's goal of Excellence in Research: Advancing the Research and Creative Work Enterprise (PDF), one of four goals identified in the 2015–25 Strategic Plan (PDF), updated in December 2020.