A cohort of Hawaiʻi high school students will earn high school and college credits this summer through a free online course focusing on sustainability issues the state is facing. The University of Hawaiʻi at Hilo and the Pacific & Asian Affairs Council (PAAC) are collaborating to offer the online course focusing on the United Nations Sustainable Development Goals (SDGs).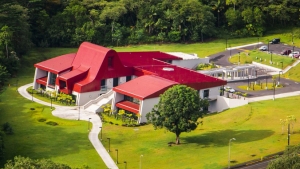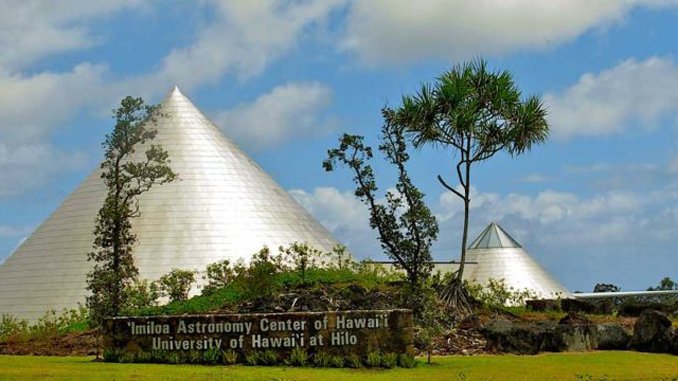 The SDGs are a universal call to action to end poverty, protect the planet and ensure that all people enjoy peace and prosperity.
UH Hilo's Ka Haka ʻUla O Keʻelikōlani College of Hawaiian Language and ʻImiloa Astronomy Center are working with PAAC to deliver the course, which will cover the challenges of sustainability in Hawaiʻi and around the world.
The seven-week summer session will use nine of the U.N. SDGs to examine the social, environmental and economic concerns that all nations are confronting such as climate change, cyclical poverty and food insecurity.
The course will pay special attention to challenges found in Hawaiʻi.
Course breakdown
The first class of the program is in session during the spring 2021 semester as a UH Hilo Hawaiian studies course (HWST 194); ʻImiloa is covering half of the U.N. SDGs.
"Students will get credit for a high school class and college credit as well—dual credit—with the approval of their high school," said Lisa Spain, deputy director at ʻImiloa. "It is fantastic as the current class has students represented from every island except Lānaʻi. This cohort is very diverse and all students are from public schools across the state."
The summer course will be delivered in a hybrid online format between June 7 and July 23. Students will be responsible for independently completing research, assignments and quizzes. There will also be virtual class time in the form of discussion sections and guest speaker sessions. Support from the instructor will be provided during weekly office hour sessions or by appointment. Erica Nakanishi-Stanis, from PAAC, is the main instructor.
Successful completion of the summer 2021 session with a passing grade will result in three elective credits in Hawaiian studies awarded by UH Hilo.
How to register
Hawaiʻi residents in grades 10–12 enrolled at a public school are welcome to apply for the summer session. The course is not offered to private, charter or home-schooled students at this time. There are only 30 spots available in this cohort, and they are filling up fast. Preference will be given to students who successfully completed the spring semester class.
Students who will still be in high school will be enrolled as early admit students through UH Hilo. Students who will graduate in May 2021 will be enrolled as non-degree seeking unclassified students.
The course is supported by the Mamoru & Aiko Takitani Foundation and offered at no cost to students.
Visit the PAAC website for more information. Learn more about the application instructions.
—By Story by Susan Enright, a public information specialist for the Office of the Chancellor and editor of UH Hilo Stories. She received her bachelor of arts in English and certificate in women's studies from UH Hilo.