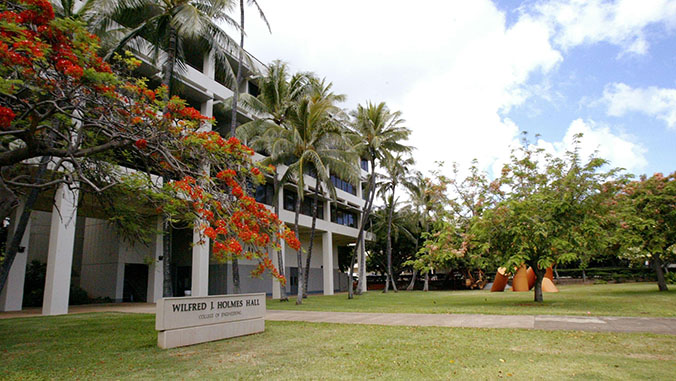 University of Hawaiʻi at Mānoa undergraduate engineering students will tutor and mentor high school students through a new partnership between the College of Engineering and James B. Castle High School in Windward Oʻahu.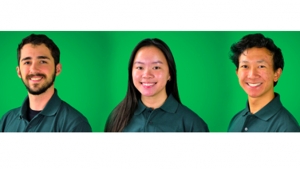 The Intensive STEM Tutoring Program, which aims to create a bridge between high school and college students, is a pilot project made possible by a $26,912 Harold K.L. Castle Foundation grant. A select group of approximately 10 students from the college's Engineering Student Ambassadors will provide one-to-one tutoring sessions via Zoom to Castle High School students in subjects including algebra, trigonometry, pre-calculus, physics and chemistry. The program runs through the end of September 2021, with a possible extension depending on securing more outside funding.
"In addition to providing traditional tutoring on individual classes, some sessions may also be reserved for working with students in a true mentorship capacity on academic challenges," said Kim Perez Hults, program supervisor and director of marketing and outreach relations for the College of Engineering. "Castle teachers have identified a need for mentorship with areas such as: guiding students with STEM-related projects and brainstorming concepts for science fairs, providing students with feedback on STEM projects and presentations, and offering special sessions including teacher-requested content reviews."
Organizers project they will be able to serve more than 150 students and deliver more than 1,500 hours of intensive STEM tutoring.
Educational partners
The College of Engineering and Castle High School have worked together closely for many years, serving as partners in the current Hawaiʻi Engineering Sector Partnership involving K–12, college and industry partners, as well as the Chamber of Commerce Hawaii. This program will serve to build on those efforts, and bolster student learning in science and math to prepare them for college and the workforce.
"We are extremely grateful to the Castle Foundation for having the confidence in the College of Engineering in providing mentorship to our Castle High School community," said College of Engineering Dean Brennon Morioka. "And this is a great way for our own students to learn and understand their own responsibility as engineers and as leaders as a part of a greater community in Hawaiʻi."
This program is an example of UH Mānoa's goal of Enhancing Student Success (PDF), one of four goals identified in the 2015–25 Strategic Plan (PDF), updated in December 2020.
For more, visit the College of Engineering website.