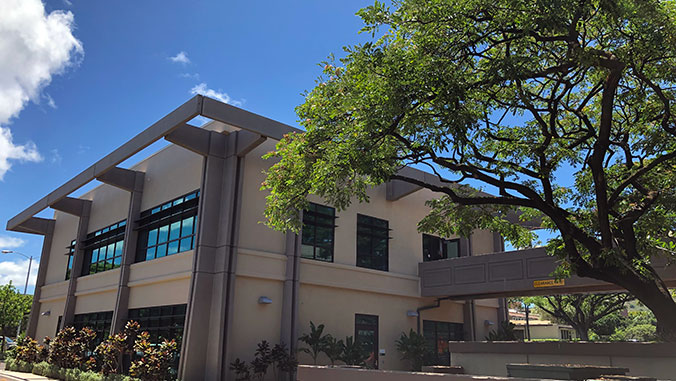 Eleven University of Hawaiʻi at Mānoa William S. Richardson School of Law alumni have been selected as 2021 Leadership Institute Fellows by the Hawaii State Bar Association.
The UH law graduates are among a total of 16 fellows this year, and were chosen competitively for this prestigious program.
They are attorneys with between three and 15 years of experience who have demonstrated leadership skills, high ethical standards and a commitment to public service.
The alumni include:
Malia I. Alexander, staff attorney, Maximum Legal Services Corp.
Tristan S.D. Andres, partner, Deeley King Pang & Van Etten
Matthew S. Dvonch, special counsel to the prosecuting attorney, City and County of Honolulu
Ashley K. Obrey, staff attorney/legal practice administrator, Native Hawaiian Legal Corp.
Maile Osika, senior managing associate, Dentons US LLP
Kimberly A. Torigoe, deputy prosecuting attorney, County of

Kauaʻi

Jessica Christen (Jaycee) M. Uchida, staff attorney, Legal Aid Society of Hawaii
Kourtney H.L.M. Wong, associate attorney, Hosoda & Bonner LLC
Sommerset K.M. Wong, senior policy analyst, Kamehameha Schools
Jason S. Woo, attorney at law, Jason Woo, Attorney at Law, LLC
Lisa M. Yang, associate attorney, Watanabe Ing LLP
The institute brings an outstanding cadre of speakers to the leadership gatherings, including distinguished judges and attorneys who share their insights, experiences and values that enabled them to achieve their personal and professional goals.
The Leadership Institute also provides mentorship for these emerging leaders, helps them segue into leadership positions, offers networking opportunities within the profession, and helps them gain insight into Hawaiʻi's diverse legal communities.
This work is an example of UH Mānoa's goal of Enhancing Student Success (PDF), one of four goals identified in the 2015–25 Strategic Plan (PDF), updated in December 2020.
–By Beverly Creamer