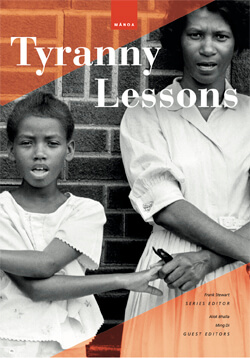 E-commerce giant, Amazon announced it has selected an award-winning journal published by the University of Hawaiʻi Press as a 2021 grant recipient through its Amazon Literary Partnership (ALP). The biannual publication, Mānoa: A Pacific Journal of International Writing, has featured writing in English and in translation, particularly from the Asia-Pacific region, and is among a list of 80 ALP recipients collectively awarded a total of more than $1 million. Mānoa will utilize the grant funding to support its program and operations.
"We're grateful to Amazon for recognizing the outstanding work being done by the University of Hawaii Press to make Mānoa a leader in international literary publishing," said Frank Stewart, the journal's editor and an emeritus professor of English at UH Mānoa. "We could not have achieved excellence without the support of the Press and Dr. Laura Lyons, the interim associate vice chancellor for academic affairs."
ALP helps writers tell their stories and find their readers, empowering writers to create, publish, learn, teach, experiment and thrive. Since 2009, Amazon has provided more than $14 million in grant funding to more than 150 literary organizations, assisting thousands of writers. This grant will help support the production of two Mānoa issues set to be published in 2021.
"The Amazon Literary Partnership awards grants to innovative groups who create a deep impact on the lives of writers and the broader literary and publishing community," said Alexandra Woodworth, ALP program manager. "We are delighted to support all of this year's grant recipients and commend their continued commitment to nurturing a vibrant and diverse literary landscape."
Mānoa has about 8,000 subscribers in 100 countries. UH faculty and staff can read for free on Project Muse.
Mānoa has editorial offices in the UH Mānoa Department of English and is supported by the College of Arts, Languages & Letters.