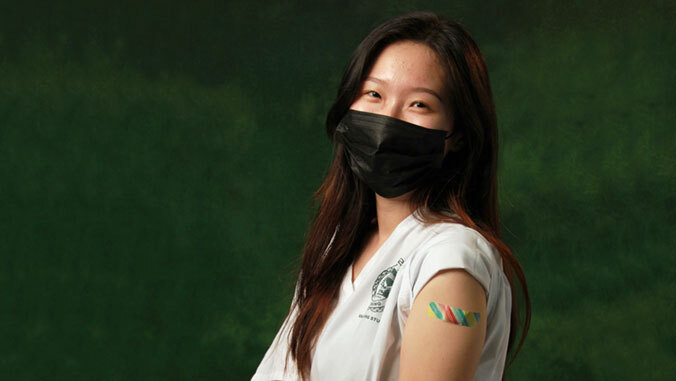 The University of Hawaiʻi will be surveying students and employees from the 10 campuses beginning Monday, June 21 to determine the percentage of community members who are vaccinated for the COVID-19 virus, and how many may still need assistance with getting vaccinated. UH will use the data for back-to-school plans for the fall 2021 semester.
The short survey will take less than two minutes to complete, and no personal identifiers will be used in the analysis of the results. The responses will be destroyed once the findings are summarized.
"By completing this survey you will provide critical information needed for our planning for a safe return to school and work," said UH President David Lassner in a message to employees encouraging them to take the survey. "Mahalo nui loa for your contribution to the health and safety of our UH community."
For students, the survey is proportional and based on the student body size of each of the 10 campuses. A total 1,212 students will be surveyed and offered $10 gift cards to complete. The employee survey has been emailed to all faculty and staff, including Research Corporation of the University of Hawaiʻi (RCUH) and UH Foundation employees. The results will be posted in a follow up story on UH News. Email COVID19@hawaii.edu for questions about the survey or anything related to UH and COVID-19.