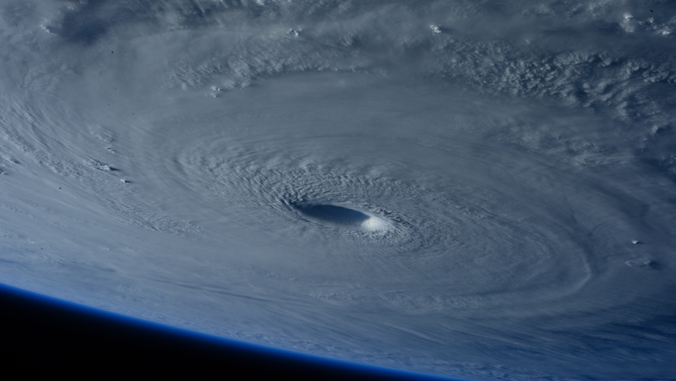 Accelerating the pace of university research, training the next generation of journalists and igniting the enthusiasm of young persuaders. These are three ways to improve our current disaster preparedness plans and better prepare for hazards, including a pandemic, according to a webinar led by the Association of Pacific Rim Universities on June 24.
Participants in "Strengthening Multi-Hazards Disaster Preparedness: Learning from U.S. Experiences" included University of Hawaiʻi at Mānoa College of Social Sciences Dean and Professor of economics Denise Eby Konan, and others from the International Research Institute of Disaster Science, Tohoku University, Japan; University of California, Davis; and FEMA Region 9 National Preparedness Division.
"Universities around the world can respond in their own communities by using complementary tools of the social sciences," Konan said. "What we've found is that the way we talk about and respond to crises and disasters really differ across different groups of interest. So the more we can collaborate and have activities that build trust and respect for one another, including across countries, the more benefit to us all."
Konan cited pertinent examples within the College of Social Sciences:
Research—The traditional focus of university research is a peer-reviewed process that may take years from premise to final publication in an academic journal. But, starting in mid-2020, faculty shifted to rapid-response research that was conducted over a matter of weeks, with the findings shared with government and business leaders and policy-makers. Topics ranged from vaccine hesitancy to food insecurity, with First Insurance Company of

Hawaiʻi

serving as major funder and supporter of the innovative and ongoing effort known as the Social Sciences Effect series.
Training—In the School of Communications, journalism students take part in a competitive tabletop exercise to cover a natural disaster—from the start of the hypothetical crisis situation, to the mock press conference, to reporting on camera under deadline pressure. "It's the kind of preparation our students will need if they're on the frontlines of covering disasters or other news-breaking events," said Konan. "They are critiqued by people in the media and at agencies in terms of how accurately they've reported the news. It's a good experience for everyone involved."
Persuasion—In early and mid-2020, when the state Department of Health was at the forefront of responding to the pandemic, the College of Social Sciences asked how it could assist. One of the state's main concerns was how to persuade young people to wear face masks and practice social distancing in public, since they were less apt to do both in comparison to older age groups. Students at Mānoa Now, a chartered student organization, launched the Surfboard Apart social media campaign to persuade their peers to think seriously about COVID-19—if not for themselves, then for their loved ones. The ads also ran on local television stations at a critical point of the state's efforts to flatten the pandemic curve.
This work is an example of UH Mānoa's goals of Enhancing Student Success (PDF), Excellence in Research: Advancing the Research and Creative Work Enterprise (PDF) and Building a Sustainable and Resilient Campus Environment: Within the Global Sustainability and Climate Resilience Movement (PDF), three of four goals identified in the 2015–25 Strategic Plan (PDF), updated in December 2020.