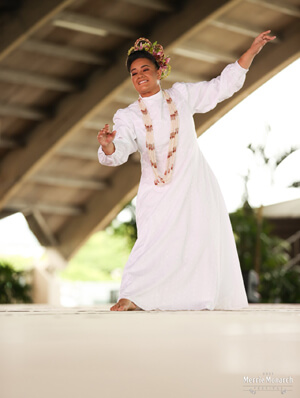 The 2021 Merrie Monarch Festival's coveted title of Miss Aloha Hula was awarded to Rosemary Kaʻimilei Keamoai-Strickland, a former ʻōlelo Hawaiʻi (Hawaiian language) student at the University of Hawaiʻi at Mānoa.
Thousands tuned in to watch her compete against six other soloists at the 58th annual hula festival in Hilo.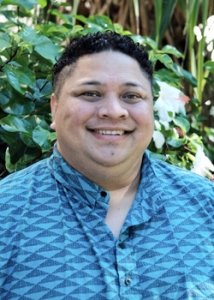 Keamoai-Strickland studied ʻōlelo Hawaiʻi under the guidance of Kawaihuelani Center for Hawaiian Language Director R. Keawe Lopes, Jr., who is also her kumu hula (hula teacher).
Lopes and his wife, Tracie Lopes (UH Mānoa alumna), prepared their hālau, Ka Lā ʻŌnohi Mai O Haʻehaʻe to participate in the solo and group categories at the world famous hula competition.
Keamoai-Strickland scored 1,114 points for her performances on the Edith Kanakaʻole Stadium stage.
Her hula kahiko (traditional dance), Hanohano ʻO Lehua commemorated Queen Kapiʻolani's visit to Kauaʻi and Niʻihau to promote a campaign aimed at increasing the Hawaiian race or Hoʻoulu Lāhui.
Keamoai-Strickland's modern dance or hula ʻauana paid tribute to UH Mānoa faculty member Lolena Nicholas, a mānaleo (native speaker) resource for Kawaihuelani. Lopes composed Hanohano Hapuuhale for "ʻAnakē (Aunty) Lolena" who is considered a living treasure and steadfast advocate for Hawaiian language revitalization.
Audiences will be able to see Keamoai-Strickland take the stage again with her hālau during K5's televised broadcasts on Friday, July 2 (Hula Kahiko) and Saturday, July 3 (Hula ʻAuana).
Due to strict COVID-19 safety protocols, all performances at Merrie Monarch were pre-recorded from June 24–26. Although judging occurred during each performance, winners for the group categories will not be announced until July 3 during the television coverage.