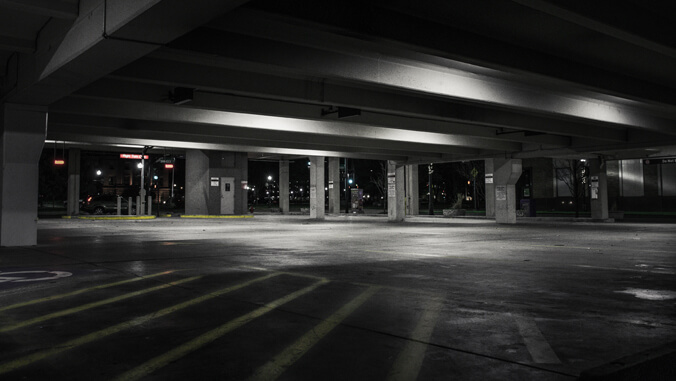 Since World War II, American cities have been built for cars, with garages and pavement dominating the landscape. Economist Donald Shoup has spent his career arguing that it doesn't have to be this way.
In a live online event hosted by the University of Hawaiʻi Better Tomorrow Speaker Series, Shoup will explain how simple fixes to parking policies, such as charging fair market prices for on-street parking and removing off-street parking requirements, can reduce housing costs, bolster public transportation, decrease carbon output, advance social justice, and generally make cities more enjoyable places to live and work.
Shoup, who grew up in Hawaiʻi, is a distinguished research professor in the department of urban planning at UCLA. He is also a world-renowned authority on transportation, public finance and land economics and authored The High Cost of Free Parking and the follow-up collaboration, Parking and the City.
"Shoup is the leading expert on how parking policy affects the functioning of a city," said UH Mānoa College of Social Sciences Dean Denise Konan. "His insights are relevant as we shape Hawaiʻi's transportation policies, and we will benefit from this conversation with a distinguished scholar who is recognized as a pioneer in his field."
From national issues to the Hawaiʻi experience, Shoup will be interviewed by Makena Coffman, director of UH Mānoa Institute for Sustainability and Resilience (ISR) and professor of urban and regional planning. Kathleen Rooney, director of transportation policy and programs at Ulupono Initiative, will also provide insights based on the organization's 2020 report on The Costs of Parking in Hawaiʻi—the state's first comprehensive cost inventory that shows the often hidden impact to cost of living, specifically for housing and goods. The event will also feature Katia Balassiano from the City and County of Honolulu Department of Planning and Permitting.
The livestream conversation, "The High Cost of Free Parking," will be held on Wednesday, August 18, at noon.
The event is open to the public. (Submit questions and register here.)
The Better Tomorrow Speaker Series is a joint venture of the Hawaiʻi Community Foundation, Kamehameha Schools and UH Mānoa. Lead sponsors of the event include the Climate Change Mitigation and Adaptation Commission; Ulupono Initiative; and the University of Hawaiʻi Economic Research Organization. Co-sponsors include the UH Mānoa College of Social Sciences, Department of Urban and Regional Planning, ISR, Public Policy Center and the William S. Richardson School of Law.
For more information, visit the UH Mānoa Better Tomorrow Speaker Series website or email btss@hawaii.edu.
This event is an example of UH Mānoa's goal of Building a Sustainable and Resilient Campus Environment: Within the Global Sustainability and Climate Resilience Movement (PDF), one of four goals identified in the 2015–25 Strategic Plan (PDF), updated in December 2020.