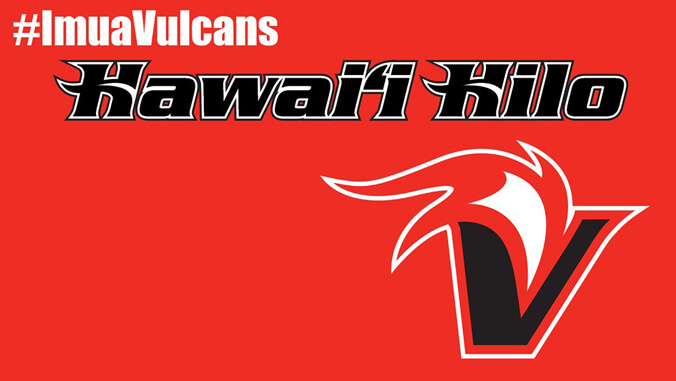 A record 62 University of Hawaiʻi at Hilo Vulcan student-athletes were recipients of the Division 2 Athletics Directors Association (D2 ADA) Academic Achievement Award. The Vulcans had 50 named to the list last year, and 31 the year prior to that.
"I am proud of our student-athletes," said Athletic Director Patrick Guillen. "Our emphasis in this area includes having an academic study hall, directed by Melanie Brokaw, who has done a fantastic job. Additionally, our student-athletes rose to the challenge again during a pandemic year and made the best of the situation."
For the Vulcans, the women's soccer team led with 12 total recipients, followed by the men's soccer team with 10. The women's tennis team equaled the women's soccer team with the highest percentage of players making the grade with six of 11 roster members qualifying (54%).
To be named to the D2 ADA list, the student-athlete must have a cumulative grade point average of 3.5 or higher, have at least two full years (four semesters) of college level work, and have been on the UH Hilo roster for the 2020-21 season. In this odd pandemic year with some sports playing sahort seasons, if a player opted out of playing but still attended classes, they qualified.
In total, there were a record breaking 16,262 student-athletes from 188 institutions recognized for the 2020-21 Academic Achievement Awards. This is the most student-athletes being recognized since the inception of the award's program.
"It is incredible to think that our athletes excelled in the classroom despite having to deal with the many stressors associated with COVID-19," said Bren Stevens, vice president for athletics at the University of Charleston and current D2 ADA president.
Go to the UH Hilo athletics website for a list of student-athletes named to the D2 ADA Academic Achievement list.