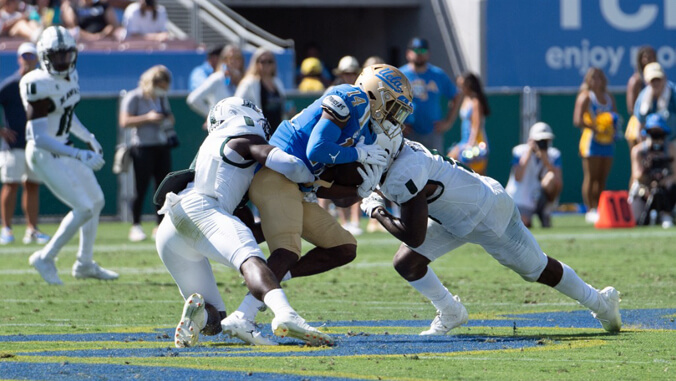 The University of Hawaiʻi at Mānoa Rainbow Warrior football team opened its 2021 campaign with a 44-10 loss to UCLA on Saturday, August 28, at the Rose Bowl.
The Bruins handed UH its first season-opening loss since 2016. It was also UCLA's first non-conference win since defeating UH in 2017.
For more on the game go to the UH Mānoa athletics website.
The Rainbow Warriors return home to play their first-ever game on campus at the Clarence T.C. Ching Complex when they host Portland State on Saturday, September 4. Kickoff is set for 6 p.m. Current COVID-19 restrictions for the City and County of Honolulu will not allow for fans to attend the UH Athletics home games yet.