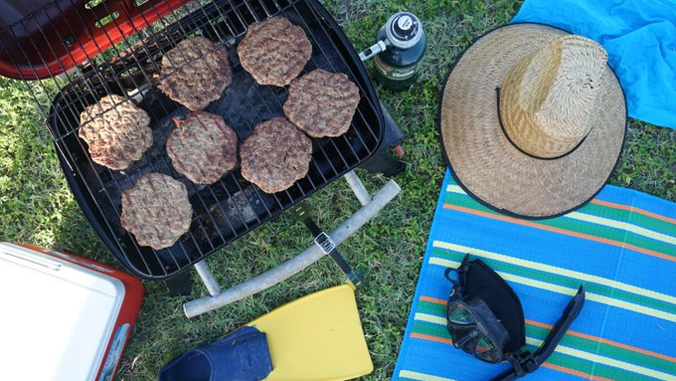 On a day when Hawaiʻi reported its largest, single-day loss of life due the COVID-19 pandemic, University of Hawaiʻi and state officials asked the general public to avoid gathering in large groups over the upcoming Labor Day weekend. On September 1, UH President David Lassner participated in a virtual news conference with Hawaiʻi Department of Land and Natural Resources (DLNR) officials. Hours before the news conference, the state reported a record 13 COVID-19 related deaths as Hawaiʻi continued to experience record numbers of COVID-19 cases, with local hospitals near or at full capacity.
"We are strongly, strongly urging all of our students and all of our employees, for their sake, the sake of their families, their friends, their community members, and yes our campuses, to exercise good judgement, and comply with all restrictions on gathering over this upcoming weekend," said Lassner at the news conference.
Officials also commented on an August 28 beach party at an Oʻahu state park that violated state law and COVID-19 government restrictions. An estimated 300 to 400 maskless people attended the party, which reportedly included UH students. Lassner said the university takes the allegations seriously and that UH will work with law enforcement in cases involving UH students.
"Our own Office of Student Conduct is investigating, and we are following up to the extent we've been able to identify individual students who were involved, as well as student organizations," said Lassner. "It appears the incident involves multiple institutions of higher education, public and private. We have great relationships with our fellow institutions, and we're working together to identify who may be involved."
UH Mānoa Provost Michael Bruno sent a message to the Mānoa campus community on August 30 regarding the incident.
DLNR officials said their primary mission is the protection of natural and cultural resources and that dispatching officers to break up illegal parties at state parks takes away limited resources designed to fulfill that mission.