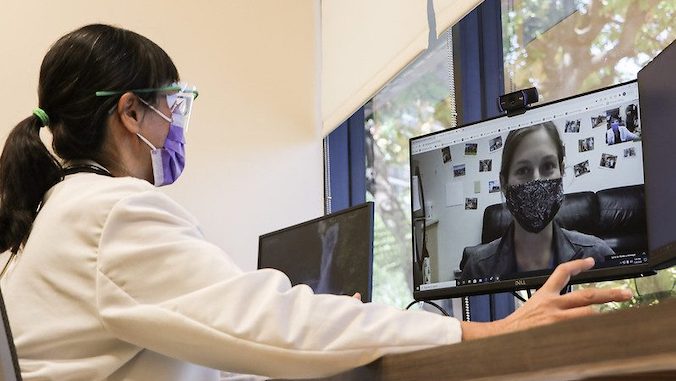 Now, more than ever, the need for telehealth and telemedicine is crucial because of the COVID-19 pandemic. The University of Hawaiʻi at Mānoa Maternal Telehealth Network for Maternal Fetal Medicine at the John A. Burns School of Medicine (JABSOM) was awarded $899,106 for internet connectivity and video conferencing services as well as electronic fetal monitoring devices and interfaces to allow for remote, essential women's and prenatal health care.
This was just one of 62 applications from across the U.S. to the Federal Communications Commission (FCC) for funding commitments totaling $41.98 million for Round 2 of its COVID-19 Telehealth Program toward the purchase of equipment and hardware. The FCC program supports the efforts of healthcare providers to continue serving their patients by providing reimbursement for telecommunications services, information services and connected devices necessary to enable telehealth during the COVID-19 pandemic.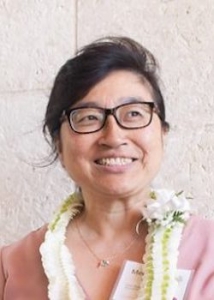 The award will allow physicians, the UH Mānoa Pacific Basin Telehealth Resource Center (PBTRC) and JABSOM to upgrade and expand capacity to treat their patients virtually, not only in the American Territories, but closer to home across the state of Hawaiʻi. The team of physicians is led by Men-Jean Lee, chief of maternal-fetal medicine in the Department of Obstetrics, Gynecology, and Women's Health at JABSOM, a physician with University Health Partners, and the medical director of the Fetal Diagnostic Center at Kapiʻolani Medical Center for Women and Children.
"We were not successful last year to secure funding in Round 1 of the FCC COVID-19 Telehealth funding to provide maternal telehealth services in the state of Hawaiʻi since our numbers of COVID-positive patients were too low," Lee said.
According to Lee, previous telehealth equipment funds were secured to provide maternal telehealth equipment to link JABSOM with American Samoa through a USDA Rural Health Development Grant for American Samoa, with the assistance from Christina Higa of the PBTRC, a consortium of health care experts experienced in telehealth networks services in Hawaiʻi and the U.S. Pacific Basin.
Supporting
Hawaiʻi

's rural hospitals, health centers

Maternal telehealth consists of equipment that allows pregnant women in rural Hawaiʻi to have specialist consultations that include tele-ultrasound in their local communities, remote fetal monitoring to reassure pregnant woman and their providers that the fetus is healthy, and other innovative technologies that can provide increased access to healthcare providers without having to fly to Honolulu during a pandemic.

Lee added, "This latest grant gives us the opportunity to develop a maternal telehealth network across the State of Hawaiʻi. We are delighted to be using these funds to support our rural hospitals and Federally Qualified Health Centers on Oʻahu and the neighbor islands."