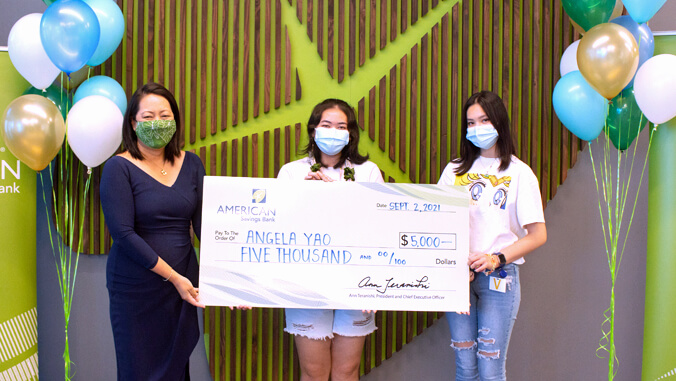 A Kapiʻolani Community College student is the latest winner of $5,000, a reward for being vaccinated, which is part of the HIGotVaccinated.com contest.
According to a release from American Savings Bank, which provided the prize, Waiʻanae resident Angela Yao received her check from Ann Teranishi, American Savings Bank president and CEO, in September.
Yao said she plans to share her winnings with her sister and family and save some for the future.
"I felt it was important to get vaccinated to help protect my younger siblings and grandparents. It's a personal choice, and I think everyone should get vaccinated so Hawaiʻi can get back to normal again," Yao said.
American Savings Bank provided three $5,000 prizes for the vaccination incentive contest.
"American Savings Bank is committed to doing our part to stop the spread of COVID-19 and the Delta variant in our community and prevent further strain on our health care system," Teranishi said. "We're glad to support the #HIGotVaccinated campaign and encourage everyone to get vaccinated so we can end this pandemic nightmare."