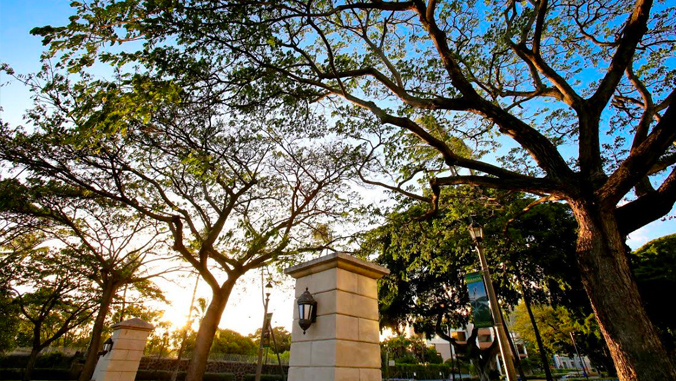 As part of the re-accreditation process, the University of Hawaiʻi at Mānoa submitted its Institutional Report to the Senior College & University Commission of the Western Association of Schools and Colleges (WASC). The report is now available online. The WASC review is scheduled for November 9–12, 2021. Out of an abundance of caution, WASC has determined that the review will be held remotely.
"We are tremendously grateful to the steering committee and writing teams who worked tirelessly over the last four years to support this effort," said UH Mānoa Provost Michael Bruno. "A heartfelt mahalo to everyone who provided input and feedback throughout the process. The reaffirmation of our accreditation is an opportunity to reflect on our progress over the last 10 years in achieving the various aspects of our mission, to highlight our strengths, and to focus on how we can improve in serving our students, the greater UH ʻohana and Hawaiʻi."
The comprehensive review is under the Thematic Pathway for Reaffirmation (TPR) process, a streamlined review where institutions demonstrate compliance with WASC standards by focusing on issues (themes) of importance to the campus. UH Mānoa qualified to pursue the TPR owing to its success in the last round of accreditation in which the campus received 10 years (the maximum). The campus has been accredited by WASC since 1955.
The UH Mānoa WASC Steering Committee identified the following themes for the 2021 review:
Becoming a Native Hawaiian Place of Learning
Transformational Student Success
Academic Innovation & Engaged Learning
More information about the themes and UH Mānoa's progress may be found online.