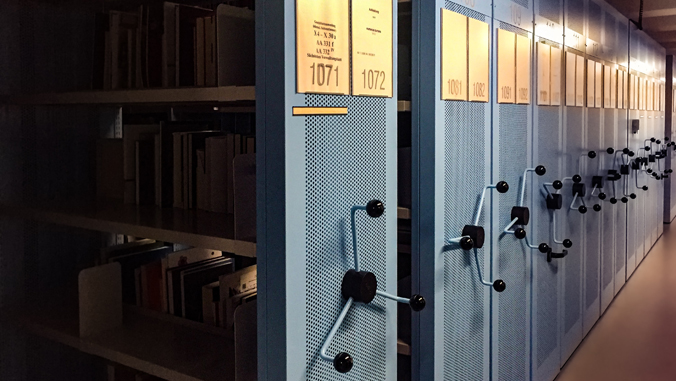 Archival methods documenting events and stories of the past often perpetuate the injustices and harm done to people, relationships and communities. However, can archival methods be modified to account for social change? For example, might Hawaiian archival collections be better served by Hawaiian language descriptions? Could archives documenting the incarceration of Japanese Americans during World War II include preferred terminology advocated by present-day Japanese Americans? Exploring the answers to those questions is the goal for a University of Hawaiʻi at Mānoa expert.
Library and Information Science (LIS) Program Assistant Professor Tonia Sutherland is the recipient of the Institute of Museum and Library Services's Laura Bush 21st Century Librarian award. Sutherland will receive $357,536 over three years for her research proposal "Premised on Care: Redescription as Restorative Justice in American Archives."
Sutherland will identify existing—and make recommendations for future—professional practices for culturally responsive decision-making about archival redescription. The research will involve asking questions such as when and why redescription practices are engaged, what role improved access as a result of digitization plays in motivations for redescription, when and how mass digitization results in harmful description at scale, and how aggregation amplifies and legitimizes problematic description. Sutherland's project will address growing concerns that have arisen at the intersection of description and digitization, identify developing redescription practices that model archival harm reduction and make recommendations for culturally responsive redescription in U.S. archives.
"I am excited to receive this award because I will be able to work closely with archivists and other memory workers to address the concerns of the communities they serve," Sutherland said. "Archives play an essential role in society and in our communities, and archival redescription is reparative work. It is reparations work: it works to repair harm, to heal past offenses, and to help us all move forward. It is the work of justice. This important research will help us envision how to train future memory workers in our Master of Library and Information Science program to mitigate against harm in their archival practices."
Sutherland directs The Initiative for the Study of Underrepresented Cultures and Ethnicities (SOURCE) Hawaiʻi, a research and community engagement laboratory dedicated to conducting critical research and community engagement projects in the fields of information studies, digital studies, media studies, and science and technology studies that focus on underrepresented cultures and ethnicities. Sutherland also directs the archives pathway in the LIS program, and chairs the LIS research committee.
More about the award
The Laura Bush 21st Century Librarian Program awards are given in support of early career faculty who have the potential to serve as academic role models in research and education, and to lead advances in the mission of their department or organization. The program supports the development of a diverse workforce of librarians and archivists in order to meet the information needs of their communities by enhancing the training and professional development of library and archives professionals; developing faculty and information leaders; and recruiting, educating and retaining the next generation of library and archives professionals.
This work is an example of UH Mānoa's goal of Excellence in Research: Advancing the Research and Creative Work Enterprise (PDF), one of four goals identified in the 2015–25 Strategic Plan (PDF), updated in December 2020.