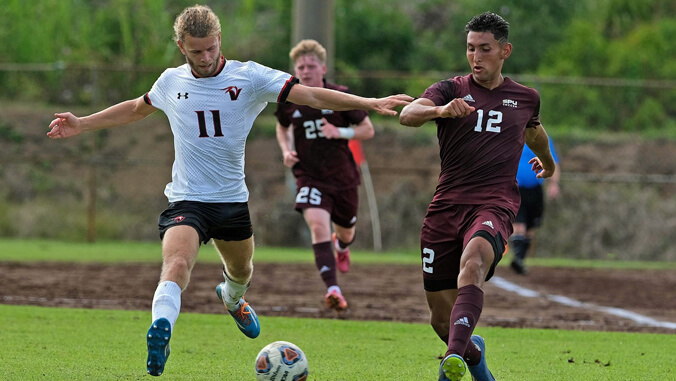 A pair of University of Hawaiʻi at Hilo soccer seniors Kaleihalia Tolentino-Perry and Caesar Hjerten are this week's Pepsi Athletes of the Week.
Tolentino-Perry scored a goal during a 3-2 overtime loss to No. 17 nationally ranked Seattle Pacific University, and then contributed an assist during UH Hilo's 3-2 victory over Western Washington University.
"Kalei had two solid performances and showed great leadership," said his coach Paul Regrutto.
Hjerten played well during two tight matches against Seattle Pacific and Western Washington. He knocked home a header on a corner kick to give his squad a 2-0 lead early in the second half against the Vikings, and he played all 98 minutes of the overtime clash against the Falcons.
"Caesar organized and solidified our back line," said Regrutto.