The University of Hawaiʻi Foundation raised $100.2 million from more than 19,000 donors in fiscal year 2021, funds that directly benefit students, faculty and research at UH's 10 campuses.
From training doctors in innovative ways for the long-term health of our community, to retrofitting the Clarence T.C. Ching Athletics Complex in time for the first football game to be played under the lights at UH Mānoa, to helping more low-income and first-generation students enroll and succeed in college, transformational donors to the UH Foundation have impacted lives across the state.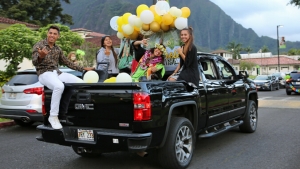 "The generosity of our alumni and donors during such a challenging year is inspiring," said Tim Dolan, UH vice president of advancement and CEO of the UH Foundation. "Mahalo to all the donors, alumni, faculty, staff and students who gave to support their university and the work being done to strengthen Hawaiʻi as it works to emerge from the COVID-19 pandemic."
Students were the largest beneficiary group of giving, with $32.3 million going directly to student aid, followed by faculty and academic support with $28.4 million.
"The resilience demonstrated by our students, faculty and staff over the past year and a half has been amazing, and this generous support from donors underscores the community's appreciation of the critical importance of the University of Hawaiʻi and their recognition of our effectiveness as one of the nation's great public higher education systems," said UH President David Lassner. "Their gifts help our faculty and students address the challenges and opportunities facing Hawaiʻi and the world, as we build a more thriving, healthy and sustainable future for our islands. We are forever grateful to everyone who has supported UH, especially now."
The $100.2 million raised exceeded the fiscal year goal of $80 million by 25%, while the number of gifts (24,514) grew from the previous fiscal year by 16% and the number of donors increased by 10% to 19,141.
The areas that benefited from giving to the UH Foundation in FY 2021 included:
Healthcare
Community development
$2.3 million from the Harold K.L. Castle Foundation to help more low-income and first-generation Windward

Oʻahu

middle and high school students enroll and succeed in college.
$1.1 million from King's Hawaiian and other foundations to the Culinary Institute of the Pacific at Diamond Head to support Phase 2 construction and staffing of the advanced, one-of-a-kind culinary campus, offering hands-on experiential learning, food innovation and entrepreneurial opportunities.
$1 million from an anonymous donor to fund the A Hua Maila Endowed Scholarship for full- and part-time students in any area of study at

Hawaiʻi

Community College and the E

Huakaʻi

Professional Development Endowment to support professional development for college faculty, staff and student leaders.
Agriculture
$2 million from American AgCredit to the College of Tropical Agriculture and Human Resources to support GoFarm

Hawaiʻi

, one of the largest and most successful beginning farmer development programs in the U.S.
Economy
Athletics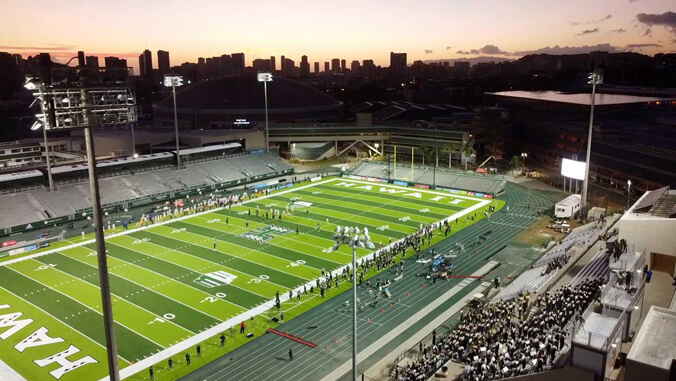 Where the money goes
Donors choose where they want their gifts to go. While student aid received the largest share, many other areas of the university system benefitted, including research, faculty, chairs and professorships and athletics.
Strength of individual giving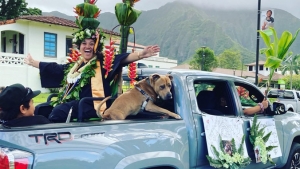 Gifts from alumni, parents, students, faculty and staff, along with other individuals, made up nearly half of the $100.2 million total, followed by foundations and corporations.
"This strength in fundraising underscores the commitment of the community, corporations and foundations to the university and to growing this pillar of Hawaiʻi's economy amid challenging times caused by the pandemic," said Rich Wacker, chair of the UH Foundation board of trustees. "We are grateful for the donors who recognize and support the future of the University of Hawaiʻi and thankful for the alumni, staff, faculty and students who have contributed to the foundation's fundraising success."