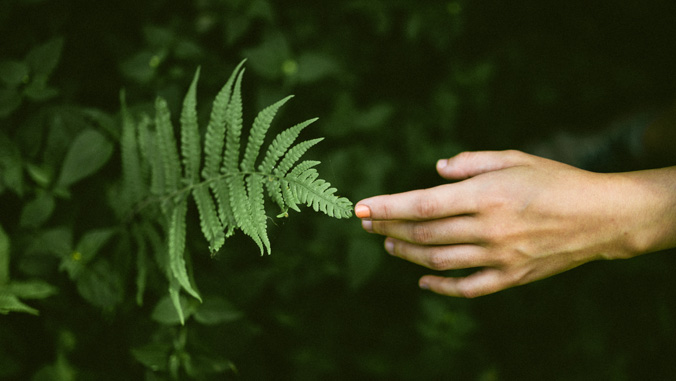 A thirst for connection and community have perhaps never been in higher demand as the world closes in on nearly two years of navigating through a historic pandemic that has left so many separated from loved ones. This fall, a University of Hawaiʻi at Mānoa series, founded on the Hawaiian concept of ʻāina (Grandmother Earth) is reviving its mission to help regenerate pilina (connection) among students, faculty and staff. UH Mānoa continues to strive to become a Native Hawaiian place of learning.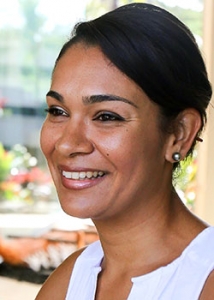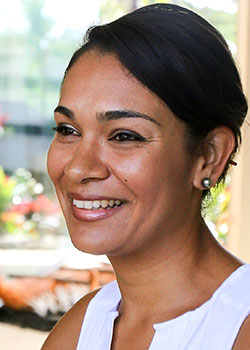 Since 2019, Aloha ʻĀina Fridays, a free series hosted by the Native Hawaiian Place of Learning Advancement Office, Campus Arboretum and Buildings and Grounds Management has gathered on- and off-campus communities to get to know and learn ways they can care for plants at UH Mānoa.
"ʻĀina is the ultimate healer," said Punihei Lipe, a UH Mānoa Native Hawaiian affairs program officer who leads the Aloha ʻĀina program. "Western science knows this. Indigenous science knows this. And I think it is also so beautiful when folks remember that even when we are separate from loved ones, we can still be connected to ʻāina. It is an important re-frame."
On September 17, Lipe and fellow organizers hosted the semester's first event, Moʻolelo Aku, Moʻolelo Mai dialogue circle. Attendees logged onto the hour-long session through Zoom and were given opportunities to speak from the heart, deeply listen and reflect.
"Aloha ʻĀina Fridays were started to help our campus to explore the concept of aloha ʻāina together," Lipe said. "At the same time, it is a chance to build pilina with ourselves, each other, and ʻāina. Our dialogue circles are designed to be safe spaces where we can not only connect with others but also be in conversation about what we are learning and wondering when it comes to aloha ʻāina."
Participants will also have the opportunity to attend the series' Mālama ʻĀina (care for the land) events to help tend to on-campus plants but attendance will be limited to adhere to COVID-19 safety guidelines.
Each event begins with an introduction of the location's ʻāina, ʻili (subdivision) and ahupuaʻa (land division).
October 1—Mālama ʻĀina, 3:30–4:30 p.m.
October 8—Speaker Presentation: Kauila

Kanakaʻole

&

Kuʻulei

Perreira-Keawekane, 12–1:30 p.m.
October 29—Mālama ʻĀina, 3:30–4:30 p.m.
November 19—Dialogue Circle, 12–1 p.m.
December 3—Mālama ʻĀina, 3:30–4:30 p.m.
For more information go to the Aloha ʻĀina Fridays website.