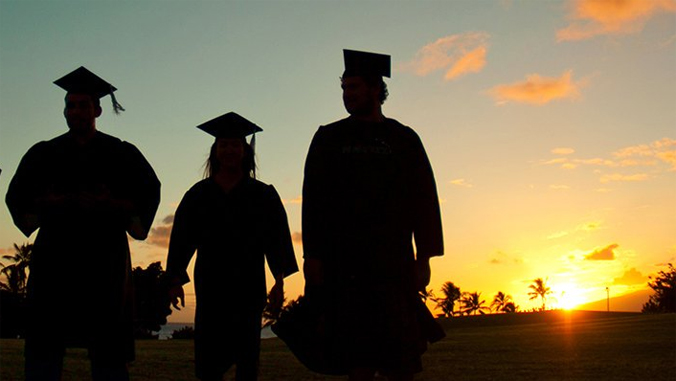 A wide array of scholarships at the University of Hawaiʻi are available to help students with financial need, an issue particularly pressing during the COVID-19 pandemic. Applications opened on October 1, 2021, and will close on March 1, 2022, for the 2022–23 school year. Students from all 10 UH campuses can fill out one common application to qualify for many scholarships.
By completing the Common Scholarship Application, students can be considered for numerous scholarships, in a variety of disciplines as well as those not based on merit or financial need.
"I want to encourage every student to submit the Common Scholarship application," said UH Scholarship Manager Amy Akana. "There are hundreds of scholarships available for students of all majors, campuses and grade levels, and with your one application, you will be considered for any scholarship for which you meet requirements."
Scholarships are available for every stage of a students' academic journey. Students are encouraged to complete their 2022–23 Free Application for Federal Student Aid (FAFSA) by March 1, 2022, to be considered for the maximum number of scholarships.
Many scholarships are available on each campus, so student's should contact their financial aid specialist for more information.
There is no official deadline to file the FAFSA, however filing by the UH scholarship application deadline of March 1, 2022, maximizes eligibility.
Questions? Email scholars@hawaii.edu or call (808) 956-6203.