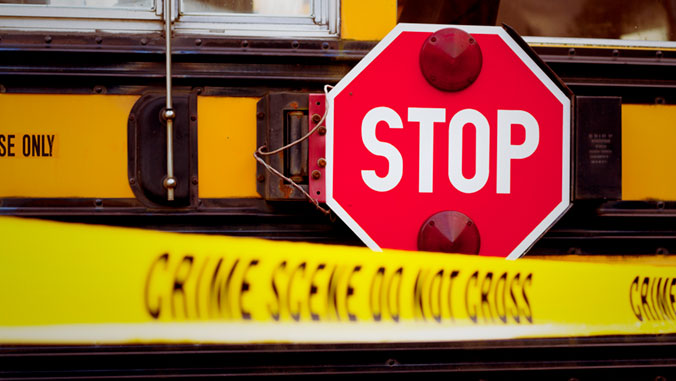 As part of a program that aims to strengthen the nation's targeted violence and terrorism prevention capabilities, the U.S. Department of Homeland Security awarded the University of Hawaiʻi–West Oʻahu $780,000 to create threat assessment and management teams, and bystander training.
Bev Baligad, principal investigator of the UH West Oʻahu grant, said the use of Behavior Intervention/Threat Assessment Teams (BITATs) within K–12 schools and higher education as a means to identify, assess, intervene and manage threats has become a national best practice in the prevention of targeted school violence within the U.S.
"UH West Oʻahu's Behavior Intervention Team is a leader within the state for implementing and utilizing national best practices in the field of threat assessment," said Baligad.
The funds from the grant will help to create and implement four pilot BITATs within the state. They are ECHO-1, Kapolei Middle School; ECHO-2, UH Maui College; ECHO-3, Windward Community College; and ECHO-4, ʻEwa Beach Elementary School.
"The goal is to build a solid foundation and threat assessment capacity within the state for future threat assessment teams in the hopes of preventing targeted violence within our communities," Baligad said.
The grant to UH West Oʻahu was one of 37 announced in September, totaling $20 million under the Fiscal Year 2021 Targeted Violence and Terrorism Prevention (TVTP) Grant Program.
"Domestic violent extremism and targeted violence pose significant and persistent threats to our homeland," Secretary of the Department of Homeland Security Alejandro N. Mayorkas said in the release. "Attacks on schools, houses of worship, workplaces and public gatherings threaten Americans' lives and inflict trauma on our communities. The Targeted Violence and Terrorism Prevention Grant Program prioritizes investments that empower and equip communities across our country to prevent acts of violence before they occur."
The 2021 TVTP grants expand on the department's new approach to prevention, which centers on providing local communities with evidence-based tools to help prevent violence, while protecting civil rights, civil liberties and privacy rights. These grants will help local communities strengthen online and in-person prevention efforts, including addressing early-risk factors that can lead to radicalization and violence.
UH West Oʻahu intends to create and build BITATs and a bystander intervention program designed specifically for the needs of the diverse population, culture and environment of Hawaiʻi. Additionally, training programs, ongoing collaboration, networking with other teams and programming to help encourage the community to safely intervene, when necessary, will build a "spider's web" of threat assessment and capacity that stretches across the state.
Read more in Ka Puna O Kaloʻi.
—By Zenaida Serrano Arvman