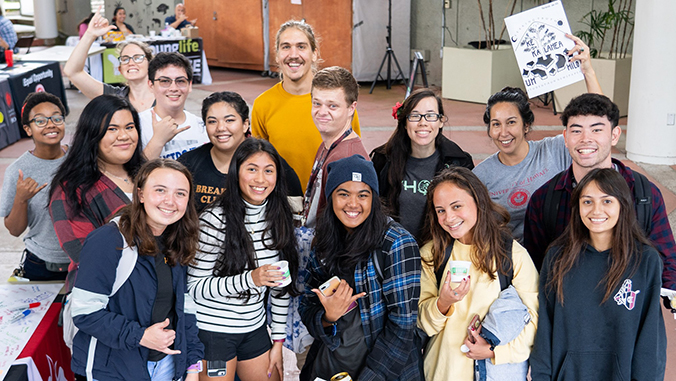 The University of Hawaiʻi at Hilo is one of 15 institutions across the country selected to participate in a newly launched program designed to help eliminate race, ethnicity and income as predictors of student success. The inaugural Transformation Accelerator Cohort (TAC) program is funded by the Bill & Melinda Gates Foundation. UH Hilo was selected by the American Association of State Colleges and Universities (AASCU) through a competitive application process.
"UH Hilo is thrilled to partner with AASCU and an extraordinary, diverse group of minority-serving campuses, all of whom share in our commitment to advancing student success and eliminating equity gaps in completion," said UH Hilo Vice Chancellor of Academic Affairs Kris Roney. "Having personally witnessed the transformations that come from AASCU projects like this one and knowing the successes of some of our partner campuses, I know UH Hilo's communities will benefit from these challenging conversations and spaces for innovative projects designed with equity for our students and communities in mind."
The TAC cohort involves peer-to-peer learning across institutions in-person and virtually. Participants will have access to resources, including online modules and webinars, and receive support from subject matter experts in data analytics, equity, student success, advising, institutional transformation and strategic and systems planning.
Among the participating institutions are seven Hispanic-serving schools, three historically Black colleges and universities and predominantly Black institutions, and three Asian American and Native American Pacific-Islander serving institutions.