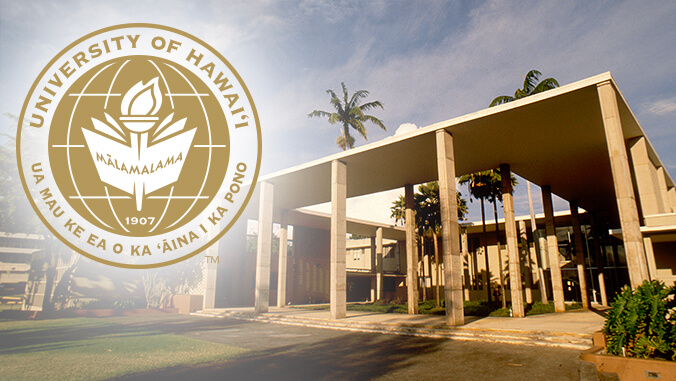 This message was shared with the faculty and staff of the 10-campus University of Hawaiʻi system on December 1, 2021.
Aloha UH students, faculty and staff,
You have likely seen recent announcements of changes in the State and County restrictions related to COVID-19. Some of these changes may take effect today, December 1. Of particular note, some spaces that had previously restricted capacity to allow for physical distancing may be able to move back to full capacity either now or in the very near future.
We had already announced that UH would open to full capacity in classrooms, labs and other learning spaces as well as offices and meeting rooms starting next year. Based on the recent announcements, however, additional locations such as dining halls, gyms, theatres, exhibits and other public gatherings on some campuses are now authorized to return to full capacity as soon as December 1. While we expect that some eligible locations may transition back to full capacity during the month of December, please check with your campus websites for up-to-date information on availability of specific facilities.
Other COVID-19 protection measures such as wearing face masks indoors and maintaining compliance with health requirements through LumiSight UH will remain in place. UH will continue to require that individuals wear face masks when indoors. If you are outdoors you will not be required to wear a mask, but we encourage you to do so when in close proximity to others.
You have almost certainly seen news of the emergence of the Omicron (B.1.1.529) Variant in other countries. The WHO, CDC and our own Hawaiʻi health leaders are closely monitoring this evolving situation. There are no specific changes in response to Omicron at this time, but please be assured that we are actively monitoring its impact and any associated changes in recommendations at the national and/or state level. So please remain cautious as we "return" to the new normal.
Mahalo for your continued efforts to keep our UH campuses and our communities safe!
E mālama pono,
David Lassner