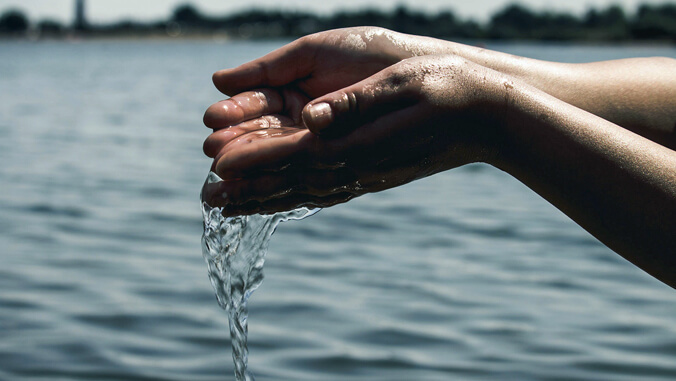 A disturbing aspect of global inequality is that poverty and lack of access to health care are major causes of early, preventable death. A leading physician and anthropologist is raising awareness to set a more ambitious global agenda for public health, to demand that quality healthcare, including advanced medical care, be made available to every person.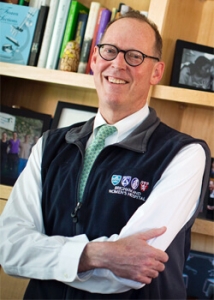 The University of Hawaiʻi's Better Tomorrow Speaker Series will feature a live online lecture by Harvard physician Paul Farmer to discuss the future of global public health and health justice in the wake of the pandemic.
The livestream presentation, Who Lives, Who Dies: Reimagining Global Health and Social Justice, will be held on Thursday, February 17 at 6:30 p.m. The livestream event is open to the public. (Submit questions and register here.)
"Dr. Farmer is one of the great humanitarians of our time," said UH Mānoa Provost Michael Bruno. "He is a legendary advocate for bringing quality medical care to every corner of the globe. His voice and his example are more vital now than ever."
Farmer is the chief strategist of Partners In Health, a non-profit dedicated to improving local health care capacity in some of the world's poorest communities. He is also chair of the Department of Global Health and Social Medicine at Harvard Medical School. His most recent book is Fevers, Feuds, and Diamonds: Ebola and the Ravages of History.
"Paul Farmer informs us that the destitute poor of this world receive little or no medical care," said Seiji Yamada, director of medical student education in the department of family medicine and community health at the John A. Burns School of Medicine (JABSOM). "The struggles of such people might be geographically remote from the settings in which most of us practice medicine. But, in an increasingly globalized world, with the burgeoning interactions and integration that we see, it is less and less tenable to say, 'That's not my problem.' Farmer reminds us that their problems are our problems, too."
Kalamaokaʻaina Niheu, co-founder of the Mauna Medic Healers Hui and doctor for Onipaʻa Nā Hui Kalo, will also speak at the event.
The Better Tomorrow Speaker Series is a joint venture of Hawaiʻi Community Foundation, Kamehameha Schools and UH Mānoa.
Lead sponsors of this event include JABSOM's Office of Global Health and International Medicine with support from Yoshihisa Asano, founder of the Noguchi Medical Research Institute. The Queen's Health Systems is a co-sponsor.
For more on information, visit the UH Better Tomorrow Speaker Series website or email btss@hawaii.edu.