More than a dozen faculty, students and alumni from the University of Hawaiʻi System were recognized with state entrepreneur awards from the Hawaii Venture Capital Association. This is another example of how UH is playing a key role in innovation and entrepreneurship, critical areas to diversifying our economy during and after the COVID-19 pandemic. This year's theme was "Re-imagining Hawaiʻi's Economy," emphasizing sustainability, innovation and diversification.
Island Innovator of the Year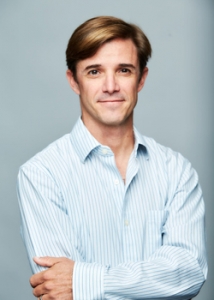 Hohonu co-founders Brian Glazer and Kevin Mukai were named 2022 Island Innovators of the Year. Hohonu is a tech startup that helps communities monitor and forecast water levels to better respond and adapt to flooding and climate change. Glazer, an associate professor in UH Mānoa's School of Ocean and Earth Science and Technology, who is also involved in the UH Office of Innovation and Commercialization's (OIC) Hacking 4 Oceans program, said he hopes to engage his students in an emerging field with major public impact.
"The fact that all kinds of technological innovations that have taken place over the past 10 years coming out of Silicon Valley and elsewhere that haven't yet been applied to ocean and earth science or climate change science, I think that's an opportunity," Glazer said. "We have a lot of potential solutions that have existed or are starting to emerge and become commonplace in other sectors, and if we now start to apply those to the climate change problem, that is a glimmer of hope for us."
Hohonu was launched in 2019. However, since 2014, Glazer has been working on critical tools needed to kickstart the company, such as creating water level data sensors and testing them in Hawaiʻi's waters for groups helping to restore Hawaiian fishponds. Sensors have already been installed in 14 states. In October 2021, Hohonu embarked on its biggest project when the startup was commissioned by the National Oceanic and Atmospheric Administration to assist cities in the southeastern U.S. hard hit by flooding events to enhance their water level network. Glazer hopes to reach more communities in the coming years.
The company has received funding and support from OIC and one of UH Ventures' portfolio companies. For more information on innovation and commercialization initiatives and opportunities, visit the OIC website.
Student Entrepreneur of the Year
UH Mānoa students Craig Opie and Anthony Lopez have been named 2022 Student Entrepreneurs of the Year for their work on Pulse Utility—a company that uses state-of-the-art GPS and ground penetrating radar to detect all subterranean infrastructure, helping to streamline project planning and permitting. Pulse Utility won $15,000 in the spring 2021 Innovation Impact Challenge and a prize package totaling more than $33,000 in the spring 2021 UH Venture Competition. According to Opie, Pulse Utility is looking to assist Honolulu's rail project with improvements and development along the rail line. The company is also in talks with communities in Texas and Louisiana for citywide mapping of subterranean utilities and conduits.
"This process has been a great way to network and grow professionally," Opie said. "We have gained a tremendous amount of experience in marketing and business over the past year and are looking forward to continued improvement and growth."
Opie graduates with his bachelor's degree in computer science this spring and has already been admitted into the master's program. Lopez is in his third year in the electrical engineering program and will graduate with his bachelor's degree in 2023.
Social Impact Entrepreneur of the Year
Mālia Sanders from the Native Hawaiian Hospitality Association (NaHHA) and Mondenna "Mondy" Jamshidi-Kent from Travel2change are the 2022 Social Impact Entrepreneurs of the Year. Sanders, a graduate of the UH System and who also holds a Hawaiʻi Professional Tour Guide Certification and Customer Service Professional Certificate from Kapiʻolani Community College, is the executive director for NaHHA—an organization that is working to better connect the Hawaiian community and the tourism industry. NaHHA and Travel2change won the award for their Kaiāulu Hoʻokipa Cohort Program, which aimed to grow the number of regenerative tourism experiences available to kamaʻāina and visitors, and to engage the community in the visitor industry.
Sanders has always been passionate about Hawaiian culture, and has been a practitioner and advocate her entire life. As a student in the UH System, she enjoyed and was appreciative of the opportunities to exercise those passions. In particular, she recalled learning from Kumu Vicky Holt Takamine.
"She was as strict with us in class as she was with her own hālau (hula school)," Sanders said. "She always held us accountable to our actions and it is something that I continue to reflect on in my work. There are aspects of Hawaiian culture that are meant to be shared, and others that Hawaiians may consider to be just for us. Maintaining balance sometimes means we have to set limits on what is and is not accessible for visitors to do. In leading NaHHA, I am constantly seeking this balance."
For more award winners with UH ties, visit the Hawaii Venture Capital Association website.
—By Marc Arakaki