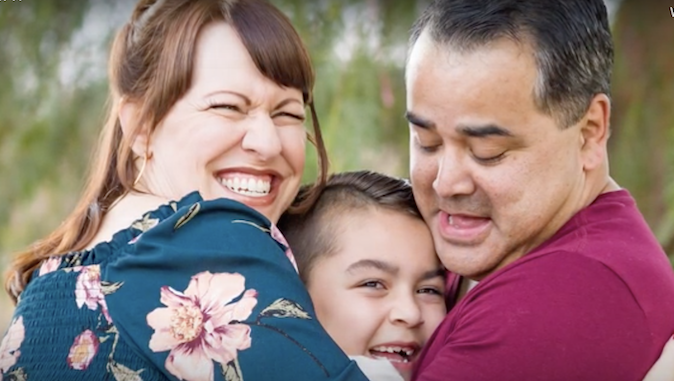 The University of Hawaiʻi at Mānoa Center on Aging in the Thompson School of Social Work & Public Health played a significant role in supporting the tens of thousands of residents in need during the COVID-19 pandemic.
During the peak of the COVID-19 pandemic in September 2020, Hawaiʻi CARES (Coordinated Access Resource Entry System), a free 24/7 call center that connects individuals to mental health crisis resources and substance use disorder treatment and recovery services, enhanced its coordination efforts to respond to thousands of requests from residents, including aid with isolation and quarantine, testing, food assistance, social services and more.
Our staff have served as the comfort and safety net for our community to call during the uncertain times of the COVID-19 pandemic
—Leocadia Conlon
Through a partnership with the Hawaiʻi Department of Health (DOH) Behavioral Health Administration that began in 2019, the University of Hawaiʻi at Manoa and the Research Cooperation of UH (RCUH) ramped up staffing to respond to the surge in call volume in August 2020. The increase in UH staffing enabled the call center to respond to more than 130,000 calls in 2020, a 50% uptick in call volume since 2019, resulting from economic, social and psychological stressors of the pandemic. The call volume in 2020 was the highest the call center had received since 2015.
At its peak, UH provided a workforce of 50 staff, more than 15 student employees in health and social disciplines, and hired clinical director Leocadia Conlon to coordinate an integrated call center aligned with national guidelines and develop vital partnerships with community and healthcare organizations.
"Our staff have served as the comfort and safety net for our community to call during the uncertain times of the COVID-19 pandemic that magnified behavioral health concerns," said Conlon. "The call volume demonstrates the need in our community, and our staff have been there to respond by taking on these additional duties."
Achievements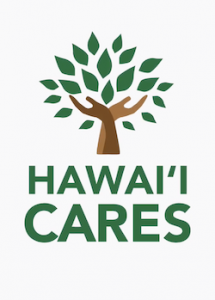 In 2019, prior to the pandemic, the launch of

Hawaiʻi

CARES was the state's first unified network of substance use providers, which enabled timely and convenient access to treatment. Previously, limited availability for individuals needing treatment made it challenging for clients, case managers and justice system officers.
In July 2020, in the midst of the pandemic,

Hawaiʻi

CARES created a one-stop shop that placed callers for both mental health and substance use. It consolidated activities with the suicide crisis line, serving as the

Hawaiʻi

Chapter for the National Suicide Prevention Line. Clients presenting mental health and substance use disorder conditions were able to get access to all services, which were enhanced as a result of call operators being cross trained in both areas.

Hawaiʻi

became a national leader in behavioral health by following best practices by the Substance Abuse and Mental Health Services Agency.
From August 2020 to September 2021, at the request of DOH,

Hawaiʻi

CARES agreed to coordinate isolation and quarantine in Honolulu for those who could not safely isolate at home due to COVID-19. From August to December 2020,

Hawaiʻi

CARES processed:

4,126 total requests for isolation and quarantine, testing, food assistance and/or other services, with 3,248 individuals receiving at least one of these services
1,726 of the 2,224 individuals requesting external isolation or quarantine were placed by

Hawaiʻi

CARES into an isolation/quarantine facility
The UH operations will cease at the end of March 2022. However, Hawaiʻi CARES will continue to provide support services for crisis and substance use disorder treatment access through DOH.
"It has been a great privilege to serve the state through an essential call center. I want to thank all of our partners and supporters including RCUH. We're especially grateful for our care coordinators in Hawaiʻi CARES who went over and above the call of duty, serving in countless overtime shifts when calls kept flooding in," said Victoria Fan, associate professor in the Center on Aging and principal investigator of Hawaiʻi CARES.
She added, "Aging and mental health are central to the COVID response; they are not separate. We're proud of UH's role during the past three years. Whenever we were asked for help, we stepped up. We stepped up to meet the unprecedented volume of calls from Hawaiʻi residents during this time of crisis."
Benefits of integrated call center
According to Fan, there were benefits of UH running an integrated behavioral health call center providing managed care and care coordination. UH workforce development is crucial for training the next generation of integrated teams in health and social services. UH also provided expertise in several key areas, including clinical operations and training, IT, communications technology, data science and evaluation.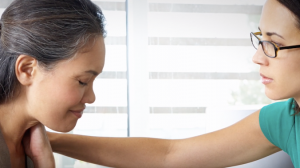 The need for integration of care for behavioral health is more important than ever due to the persisting psychological and economic impacts of the pandemic. "The University of Hawaiʻi provided the expertise and support needed for our staff to take on new responsibilities and to ensure continuous quality improvement to meet the needs of our community," said Sasha Farmer, a Hawaiʻi CARES Continuum of Care Manager with more than 20 years of behavioral health expertise.
"Our team worked hard to improve and ensure services align with the changing needs of the community and national guidelines for best practice in behavioral health crisis care," Conlon added. "I cannot say enough about the UH call center team staff who served tirelessly on the front lines of Hawaiʻi CARES, and their dedication to our community."
Related UH News stories: