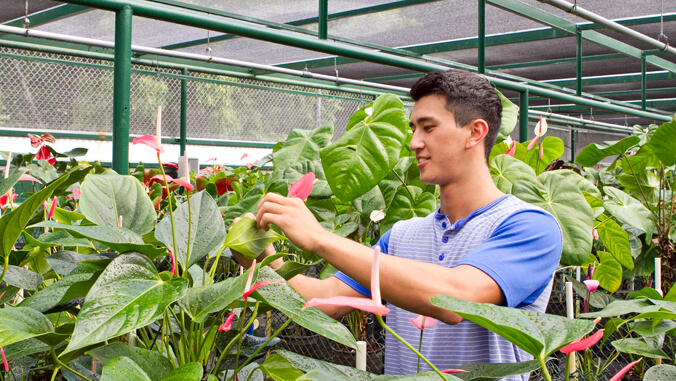 A global leader in higher education strategy based in London, Quacquarelli Symonds (QS), has recognized the University of Hawaiʻi's flagship institution among the top 2% in the world and the U.S. for academic and research excellence.
QS considered 2,462 institutions out of more than 26,000 worldwide colleges and universities for its 2023 World University Rankings. UH Mānoa placed No. 67 among U.S. institutions (out of nearly 4,000 colleges and universities in the country) and No. 380 in the world, according to the rankings released on June 8.
"We are proud to see the global recognition of the impact of our faculty, students and staff on our community here in Hawaiʻi and around the world," UH Mānoa Provost Michael Bruno said. "These rankings reflect our commitment toward our mission, E hoʻomālamalama i kō mālama (cultivating the potential within each member of our community), through academic and research excellence."
The rankings factor academic reputation (40%), faculty student ratio (20%), citations per faculty (20%), employer reputation (10%), international faculty index (5%) and international student index (5%). QS also considers employment outcomes and international research networks.
Other rankings
UH Mānoa also received these notable rankings:
For more, visit the Mānoa Institutional Research Office website.
—By Marc Arakaki