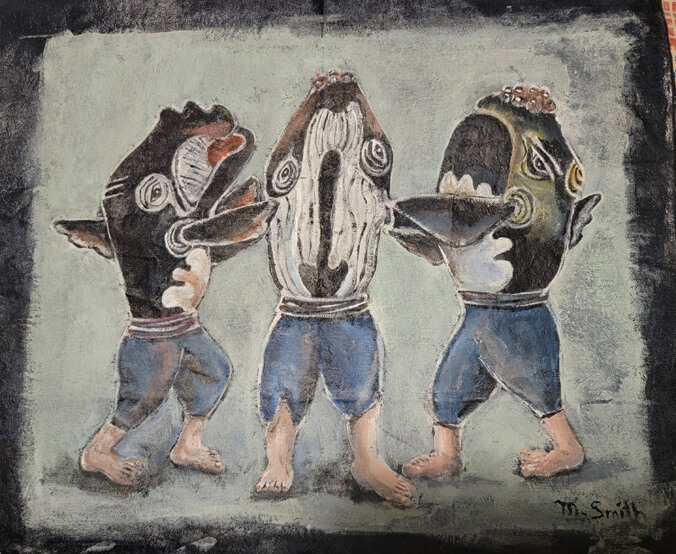 This week's UH News Image of the Week, Mutadis Mutandi, an acrylic painting on silk, is from Windward Community College Lecturer Michelle Smith.
Smith has taught a variety of biology classes including anatomy and physiology, biology, marine science and Ono Cooking and Food Science.
Send your image using a UH email address to be considered for UH News Image of the Week.
"My focus has always been producing biologically inspired compositions and to improve ocean literacy," she said. "I consider myself an amateur artist and work with a variety of media including ceramic, metal, watercolor and acrylic."
Mutatis Mutandi is Smith's playful whale folk series inspired by late UH Professor John Pina Craven. The literal translation of Mutatis Mutandi is "things having been changed that have to be changed."
Smith's acrylic painting and photo metal prints are on exhibit at Arts at Marks Garage until the end of August.
Want to get in on the action? The next UH News Image of the Week could be yours! Submit a photo, drawing, painting, digital illustration of a project you are working on, a moment from a field research outing or a beautiful and/or interesting shot of a scene on your campus. It could be a class visit during which you see an eye-catching object or scene.
Please include a brief description of the image and its connection to your campus, class assignment or other UH connection. By submitting your image, you are giving UH News permission to publish your photo on the UH News website and UH social media accounts. The image must be your original work, and anyone featured in your image needs to give consent to its publication.