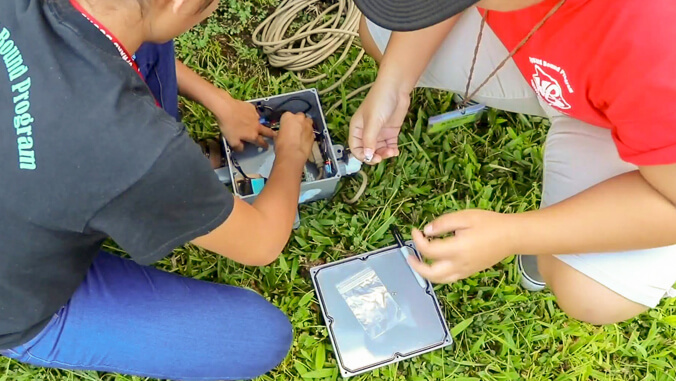 A free year-round University of Hawaiʻi at Hilo program designed to prepare Hawaiʻi Island high school haumāna (students) for college will receive a nearly $1.5 million math and science grant for five years through the U.S. Department of Education Federal TRIO Programs.
The Upward Bound Hilo Math and Science program is aimed at strengthening the math and science skills of participating students to help them recognize and develop potential in order to pursue postsecondary degrees and careers in related fields.
"The math and science grant provides us the opportunity to support first-generation students and students who come from low-income families who are interested in STEM fields around Hawaiʻi Island as they explore and prepare for college," explained Farrah-Marie Gomes, vice chancellor for student affairs and principal investigator.
In June, four other Upward Bound programs at UH Hilo were awarded grants. Students accepted into the programs receive assistance throughout the academic year and summer. They can choose from a wide range of services such as SAT, ACT and PSAT test preparation; academic instruction and tutoring; assistance in completing financial aid; a summer college residential experience and more.
"This will allow us to help address equity gaps while still prioritizing key elements of student success, first with completion at the high school level, then with preparation for a smooth transition to college," said Gomes.
Interim Upward Bound Director Shayna Fuerte, Associate Director Claire Uyetake and Assistant Director Sarah Lips co-authored the grant proposals.