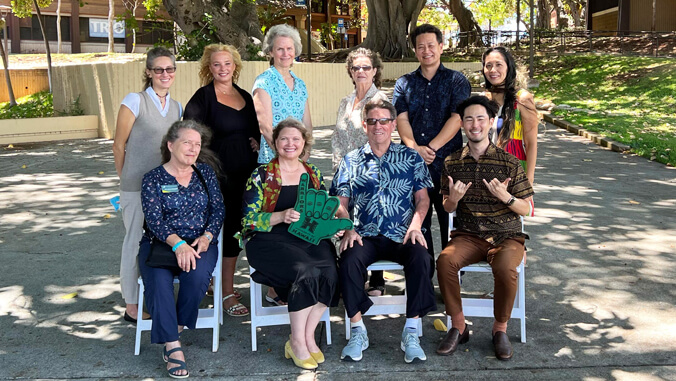 A new economics pathway for minority students between Kapiʻolani Community College and the University of Hawaiʻi at Mānoa is being created with a $1 million grant from the National Science Foundation (NSF). UH was one of only 10 universities nationwide to receive a five-year grant to support underrepresented groups at vulnerable career transition points who are most affected by the COVID-19 pandemic. The NSF held the competition for minority-serving institutions in Established Program to Stimulate Competitive Research jurisdictions.
The project, "RII-BEC: Transcending Barriers to Success in Economics (TBSE) for Underrepresented Students: From COVID-Affected to Climate-Resilient," aims to transfer 100 participants from disproportionately affected groups, including Native Hawaiians, Pacific Islanders, Filipinos and women.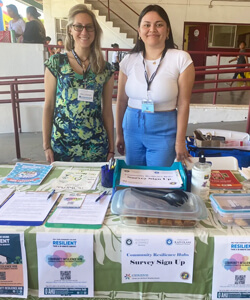 The Economics Bridge Program will encourage students to take enriched introductory courses at Kapiʻolani CC and qualify for tuition-free summer courses at the UH Mānoa campus. Student peer mentors and ambassadors will personalize the pathway from an associate's degree to a baccalaureate and to expedited graduate studies.
"In Hawaiʻi, the COVID-19 pandemic is having a disproportionate impact on Native Hawaiian, Pacific Islander and Filipino communities, and on women," said Bob Franco, co-principal investigator and director of Kapiʻolani CC's Office for Institutional Effectiveness. "These four groups are also seriously underrepresented in the field of economics at the University of Hawaiʻi at Mānoa. At the same time, environmental challenges that are further exacerbated by climate change threaten these islands, wider Oceania and coastal communities in Asia and the Americas."
Indigenous economics
TBSE adopts the concept of "Indigenous economics" to contextualize economics coursework and provides student support services drawing on earlier NSF projects and previous federal investment in minority-serving programs. TBSE also leverages educational and research expertise at the two campuses.
"Economics has given me so many opportunities to make a difference in this world," said Co-Principal Investigator Denise Eby Konan, UH Mānoa dean of the College of Social Sciences and economics professor. "We need to expand our frameworks to include Indigenous and feminist knowledge and perspectives. This collaboration with Kapiʻolani Community College will provide a national model for economics education and draw in students who previously had not considered this major."
Active learning, peer mentoring, engaged research and internship opportunities will enhance the urgency and relevance of economics coursework so that students can embrace and ameliorate the challenges of biocultural restoration (restoring relationships between Indigenous people and their places) and climate resilience in their neighborhoods, communities, regions and world. The project will promote the progress of science by connecting key concepts and practices from Indigenous science and gender inclusion with economics curricula, instruction and research.
The project will also serve the national interest by diversifying Hawaiʻi's workforce, amplifying Indigenous voices and values, and promoting biodiversity conservation and mixed economy and community enterprise models that contribute to nutrition, health, well-being, climate resilience, income generation and prosperity for all American households.