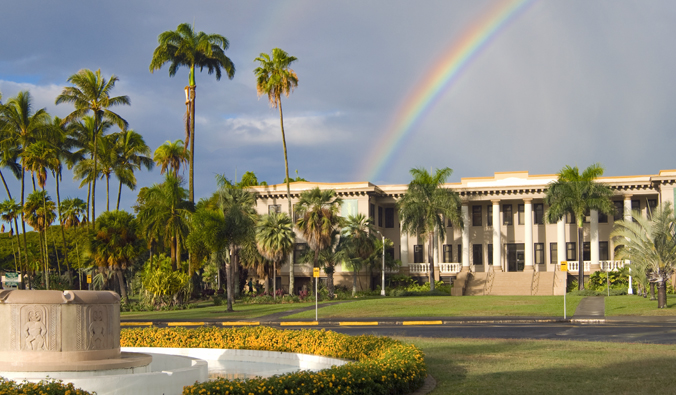 The search has officially begun for a new position at the University of Hawaiʻi at Mānoa, the assistant provost for global engagement in the Office of Global Engagement (OGE). The office consists of faculty and scholar immigration services, international student services, Mānoa International Exchange, national student exchange and the Study Abroad Center.
OGE advances programs, initiatives and collaborations amongst organizations, nations and cultures. Specific areas include the coordination of immigration services for employees and students, the provision of experiential learning opportunities at national and international levels, and assistance with the development and review of international collaborations in teaching, research, and student and employee exchanges.
Peter Arnade, dean of the College of Arts, Languages and Letters, is chairing the search advisory committee, whose members include a chair, faculty, staff and students from within UH Mānoa, as well as representatives from the Kualiʻi Council, and the community.
The committee will recommend finalists to UH Mānoa Provost Michael Bruno, who will then recommend a nominee to UH President David Lassner.
For the job announcement, position description and list of search advisory committee members, visit the executive search website. Review of applications will begin in fall 2022 and will continue until the position is filled.