More than 60% of individuals in Hawaiʻi aged 12 or older have used alcohol or other drugs in the past year, and nearly 8%, needed substance use treatment while only 1.4% have received it, according to the National Survey on Drug Use and Health.
A new initiative aims to develop a statewide workforce to prevent and reduce substance use to protect health, safety and quality of life in Hawaiʻi. An $800,000 contract awarded to the University of Hawaiʻi at Mānoa Thompson School of Social Work & Public Health from the Hawaiʻi State Department of Health, Alcohol and Drug Abuse Division will support assessment, planning, training and evaluation.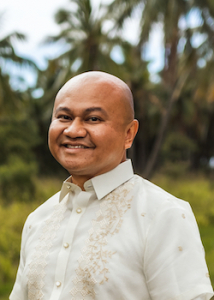 The Hawaiʻi SUPD (Substance Use Professional Development) initiative will be lead by Assistant Professor Cliff Bersamira, principal investigator, and a team of social work colleagues and co-investigators from the Thompson school, including Rebecca Stotzer, Meripa Godinet, Mike DeMattos and Robin Arndt.
"We're taking a comprehensive approach to developing the addiction workforce in Hawaiʻi," said Bersamira. "In addition to considering the needs of those obtaining or maintaining their credentials, such as certified substance abuse counselors, we're also thinking about how to better train allied professionals on substance use issues, and how to retain current staff and recruit the younger generation to be interested in working in the field."
Hawaiʻi SUPD will execute a statewide needs assessment of current substance use professional and workforce development needs, create and implement a state workforce plan, and provide training relevant to advance the professional workforce while meeting the prevention, treatment and recovery needs of the community.
Substance use is a public health issue in the state that has a major social, health and economic impact on individuals, families and communities. The workforce of substance use professionals is projected to grow as more people seek treatment for substance use and mental health disorders.
"In the post-pandemic society, there is a growing, long-term need for behavioral mental health services across the life-span and across socioeconomic groups, and increased needs for evidence-based and culturally and community-grounded substance use services," said Bersamira.
Besides providing assistance for families and the community, well trained professionals need to be in place to help those struggling to work through these substance use and mental health challenges. Direct services, policy advocacy and workforce training contribute to the solution to this ongoing obstacle.