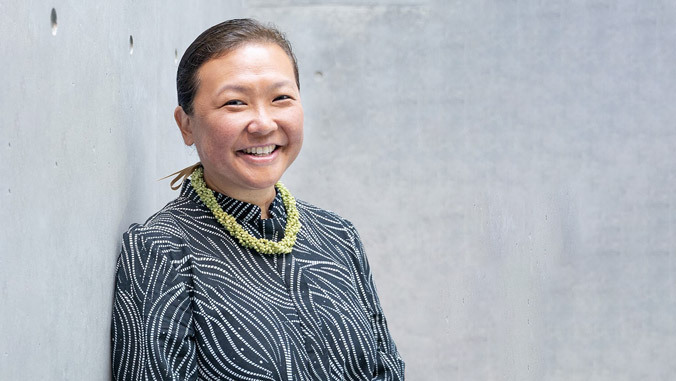 Misaki Takabayashi has been recommended to be the next Kapiʻolani Community College chancellor by Vice President for Community Colleges Erika Lacro to University of Hawaiʻi President David Lassner. Her effective date of appointment is March 1, 2023.
"Dr. Misaki Takabayashi brings global and diverse perspectives through her life experiences growing up in Australia, working in Hilo, Hawaiʻi, and now in Okinawa, Japan. Her multi-cultural background and dedication to students will enable her to lead Kapiʻolani Community College to continue as an innovative and model community college as it supports the community and Hawaiʻi," said Lacro.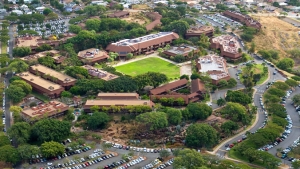 Presently, Takabayashi serves as the associate vice president/vice dean of graduate school, Okinawa Institute of Science and Technology Graduate University, Japan. Previously, she was interim associate vice chancellor for academic affairs, associate dean for college of arts and sciences, department chair for marine science, and researcher at UH Hilo. Takabayashi is a marine scientist specializing in coral reef molecular ecology. At UH Hilo, she led Hawaiʻi Island-based research involving a number of undergraduate and graduate students, many of whom had transferred from Kapiʻolani CC STEM Program. She has more than 20 years of higher-education experience.
"Hawaiʻi is stepping into a new era with important lessons learned through the pandemic and novel opportunities ahead. Kapiʻolani Community College is the jewel of higher education in Hawaiʻi and will be a key partner in empowering the future educated workforce here and abroad," said Takabayashi. "I am truly humbled to be entrusted to lead and support Kapiʻolani Community College in our next chapter. Together with all faculty and staff on campus, I look forward to innovating learning experiences where we draw the best out of every student firmly grounded in Hawaiian values and help them kūlia i ka nuʻu, reach their full potential of global significance."
Takabayashi holds a doctorate of philosophy in marine science from the University of Queensland, Australia; master of science in biology and bachelor of science in biology from University of Sydney, Australia; and associate of applied science in Hawaiian studies from Hawaiʻi Community College.
Kapiʻolani CC Chancellor Louise Pagotto is retiring on December 30, 2022 after almost 33 years at the college and more than 51 years in education.
Interim Vice Chancellor for Academic Affairs Maria Bautista will be appointed interim chancellor effective January 3, 2023 and will serve until Takabayashi assumes the chancellor position. Bautista has filled many key roles at Kapiʻolani CC for more than 34 years. Prior to Kapiʻolani CC, Bautista has more than 15 years in various academic roles at UH Mānoa, De La Salle University, Philippines, and University of the Philippines.