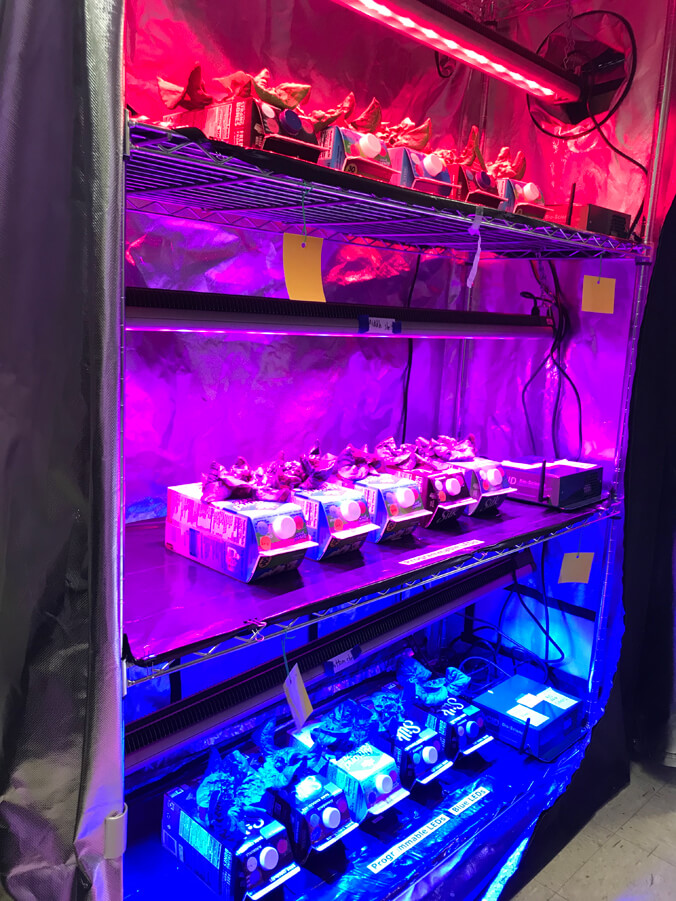 This week's UH News Image of the Week is from University of Hawaiʻi at Mānoa's Kent Kobayashi, associate horticulturist in the College of Tropical Agriculture and Human Resources.
Kobayashi shared "Artificial lighting with light-emitting diodes (LEDs) to hydroponically grow vegetable crops indoors in our laboratory. Controlled environment agriculture (indoor farming, vertical farming, plant factories) can help reduce the amount of water, fertilizers, and pesticides used in growing food crops more efficiently. Controlled environment agriculture can help make Hawaiʻi more food self-sufficient, ensure sustainable food production, and increase food security."
Previous Images
United Nations Day
Form within a Form
Batok (tattoo)
Pueo
Demigods Anonymous
All Images of the Week
Send us your image!
Want to get in on the action? The next UH News Image of the Week could be yours! Submit a photo, drawing, painting, digital illustration of a project you are working on, a moment from a field research outing or a beautiful and/or interesting shot of a scene on your campus. It could be a class visit during which you see an eye-catching object or scene.
Please include a brief description of the image and its connection to your campus, class assignment or other UH connection. By submitting your image, you are giving UH News permission to publish your photo on the UH News website and UH social media accounts. The image must be your original work, and anyone featured in your image needs to give consent to its publication.